Restarting life after recovery is difficult. A halfway house can make the transition easier.
---
Addiction treatment doesn't end with detox. The journey is much longer and takes ongoing effort. While that may seem daunting, it isn't a road people have to travel alone or ill-equipped. There are tools, like halfway houses, that can help people recover for life. What is a halfway house? With regard to substance abuse, it's a transitional home between treatment and everyday life. These staffed facilities provide a sober environment and the guidance of house rules, which can help residents stay on track. You might also see the term "sober living facility," although there's a slight difference between the terms. We'll address those differences below.  
Why Are Halfway Houses Important? 
For many, the idea of returning to life after addiction treatment can cause anxiety. Between the stress of work, family obligations and social pressures, the coping mechanisms learned in the calm environment of treatment can prove difficult to apply. Halfway houses and sober living facilities are important because they give people the support they need to make a smooth transition.
Have questions about addiction treatment?
Call us at 855-430-9426 to speak with a recovery specialist.
How Is a Halfway House Different from a Sober Living House?
Many people use the terms "halfway house" and "sober living house" interchangeably. When referring to substance abuse recovery, there are some key differences.
Although many halfway houses offer resources for addiction recovery, not all serve that purpose. The term can also refer to a transitional home between incarceration and freedom, regardless of the residents' drug abuse history. Therefore, you may see the term "sober living house" more often.  
Moreover, residents stay for different lengths of time. At a halfway house, residents  typically stay between 3 and 12 months. Sober living homes generally don't have time limits, so residents can stay until they feel confident enough to move on. The typical length of stay depends on many factors, including  the stability of a resident's physical and mental health, their ability to support themselves, and the support available at home. 
Finally, halfway houses typically have rules regarding residents' participation in treatment programs, while sober living homes focus more on developing healthy habits after completing recovery. 
Who Can Live at a Halfway House?
The majority of halfway houses don't restrict who can live at the facility. However, a "halfway house" may sometimes refer to a court-ordered program. Most who reside at halfway houses and sober living homes have already completed a medical detox and initial treatment program. In fact, completion of a treatment program is often a requirement. Halfway houses and sober living homes are not equipped to provide the medical care and mental health services provided at a dedicated treatment facility, and neither is a good replacement.  
What Are the Advantages?
A halfway house has many advantages, particularly for individuals who may not have a strong personal support system at home. Many people choose a halfway house to start recovery in a temptation-free environment. Others go for the recovery services, such as group counseling and access to 12-step meetings, such as Alcoholics Anonymous or Narcotics Anonymous. For individuals who might be starting their recovery after incarceration, a halfway house can help them find employment by offering specific job-seeking services and guidance. 
Perhaps the greatest advantage is the simplest: sober homes help residents develop and practice good habits in a stable environment. For people who lack support for their sobriety when they return home, the chance to continue counseling and education in the months after completing treatment can improve one's chances for lifelong recovery.
---
Have questions about addiction?
Call us at 855-430-9426 to speak with a recovery specialist.
---
Typical House Rules 
Every halfway house issues its own rules. As a result, house rules can vary greatly from one facility to the next. In most cases, violations have clearly defined consequences. These can range from fines to expulsion.
Here's a look at the typical rules and guidelines found at a halfway house:
Sobriety is a requirement of all facilities. Submitting to random drug and alcohol screenings is typical.

Residents must contribute to the facility. Usually, this involves doing a fair share of the chores.

Violence toward other residents and fights are not tolerated.

Stealing is not tolerated.

Most halfway homes have curfews.

Attending 12-step or recovery meetings is typically mandatory.

Those who have not yet reentered the workforce must typically take active steps toward employment. 
Before choosing a halfway house, make sure you understand and agree with the rules. It's much easier to find another facility than to struggle living at one that isn't a good fit for you. 
Choosing a Halfway House
Selecting the right halfway house can be a challenge. However, there are some resources that can help. Your doctor or therapist will often have some guidance.  If you attend recovery meetings, your fellow attendees may also have recommendations. 
Here are some good questions to ask as you explore local options: 
What are the staff qualifications? 

What practical assistance is available? (For example, job interview prep, life skills classes, etc.) 

What is the home's maximum occupancy? 

Are private rooms available? 

Is other group counseling available?

Are 12-step meetings available? Are they mandatory? 

 

What kind of medical assistance is available? 

Is there a curfew? 

What are the house rules? 

What are the rules regarding visitors?

How long do residents typically stay? 

What is the house conflict resolution process?  

Is it possible to speak with current residents? 

Does the house offer alumni support? 
One of the best ways to find the right halfway house is through your inpatient or intensive outpatient treatment program. As you complete treatment, your program's clinicians should speak to you about aftercare, or the transitional time between rehab and full recovery. A good facility will help you develop a personalized aftercare plan, which may include recommendations for trusted halfway houses or sober living facilities near you. If you have not yet started your road to recovery, call us to speak with our caring support staff about finding the right treatment program for you or your loved one.
Have questions about addiction?
Chat with one of our recovery specialists now.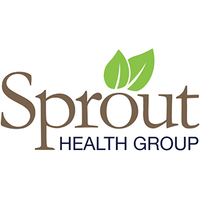 The Sprout Health Group editorial team is passionate about addiction treatment, recovery and mental health issues. Every article is expert-reviewed.