Sprout Alumni become Certified Peer Recovery Specialists to Help Others Heal
---
When Malinque Haskins started treatment at Endeavor House, one of Sprout Health Group's two facilities in New Jersey, he knew this time would be different. At each of the other five facilities he had gone through, a part of him would hold on to his prior lifestyle. "I could never let my guard down," he said. "Endeavor House is the first place where I could be completely vulnerable." 
He also had respect, something he hadn't found in treatment until then. Rather than treating client interactions like part of the job, "the staff made us feel like family," Haskins said. "I didn't have to protect myself." 
Haskins' experience at Endeavor House led him to become a Certified Peer Recovery Specialist with the state of New Jersey and the center's Alumni Relations Coordinator. On the other side of treatment, he now has a chance to help others succeed. "I encourage them to stand up and fight," he said. 
It's a familiar story at Sprout Health Group. Jamie O'Reilly, one of the first alumni to graduate from Advanced Health & Education, Sprout's other New Jersey-based treatment center, is also a Certified Peer Recovery Specialist. She is now the facility's Director of Alumni Services. 
Going Above and Beyond
Although treatment alumni often go on to work in the field, few take the additional step of certification, a process that requires hundreds of hours of direct practice and recovery-focused education and training. O'Reilly and Haskins' certification demonstrates a commitment above and beyond the norm.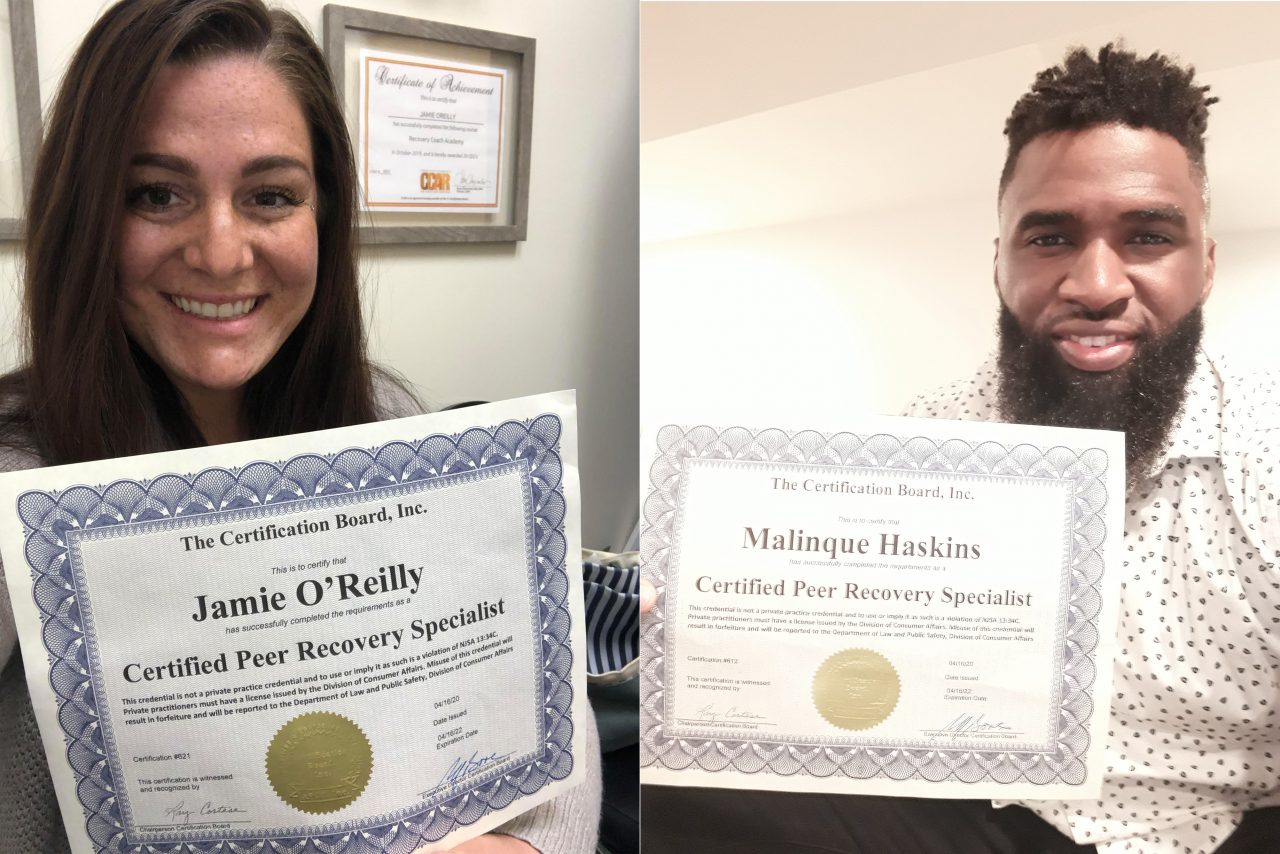 For O'Reilly, it was the feeling of respect and unconditional support from the Advanced Health staff that gave her the confidence to pursue a life in recovery that helps others find their own path. Like Haskins, she said it felt like family. 
"They saved my life," she said. "I needed this place to start my life again, and they really wanted to learn about me." By becoming a certified counselor, O'Reilly is now equipped to provide the same understanding for current clients. 
---
Have questions about addiction?
Call us at 855-430-9426 to speak with a recovery specialist.
---
A Glimpse of Life in Recovery
In addition to the staff, who helped her to continue even when she felt discouraged, O'Reilly also credits the approach and atmosphere of Advanced Health with helping her heal. 
"Before treatment, I thought for sure I was going to a dump," O'Reilly said. "But it was a happy place. From the moment I showed up, everyone was grateful to be there and wanted to be there. Counselors went above and beyond to show me that this is where I needed to be. Advanced Health was a reminder that there was life after recovery."
Simple trips to the movies, a nail salon, and even the grocery store offered a glimpse of life beyond addiction. Client outings now include rock climbing, hiking trails and even escape rooms. 
The support continues long after clients graduate. O'Reilly and Haskins both spend their time reaching out to individual graduates to check in with how they're feeling, and to let them know they're not alone. They offer encouragement, allay fears, and celebrate milestones, whether it's 72 hours or 90 days. For many recent graduates, they are a source of consistent support and encouragement. "A lot of alumni depend on me," O'Reilly said. 
Lifelong Healing, Together
In normal times, O'Reilly plans a calendar of events that bring alumni together for support and celebration. In the past, these have included staff-versus-alumni kickball games, beach days and sports outings. An annual dinner in October typically draws more than 100 attendees. While social distancing measures remain in place, alumni continue to support each other online. 
"We did a Zoom meetup, and more than 50 people attended," she noted.
Although O'Reilly, now a mom of two, and Haskins, a leader in his community, have come a long way in their recovery, neither has forgotten the care that helped them find their way. "I'm here because of the people at Endeavor," Haskins said. "They gave me back my life." 
Through their experiences, continued education and commitment to learning how to help others find their own way, both O'Reilly and Haskins have helped Sprout's growing family of alumni heal and thrive together. 
Have questions about addiction?
Chat with one of our recovery specialists now.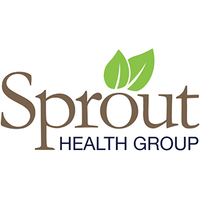 The Sprout Health Group editorial team is passionate about addiction treatment, recovery and mental health issues. Every article is expert-reviewed.