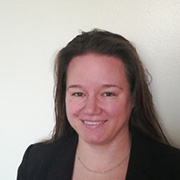 Reviewed By: Barbara Rexer, DSW, LCSW, LCADC, CCS, ICCS, DRCC
Inpatient treatment is often the first crucial step toward recovery. Here's what to expect.
For many who suffer from addiction, entering rehab can be a daunting experience. Recovery not only takes the courage to admit a problem, but a willingness to trust in the help of others. If you've considered rehab but don't quite know what to expect, this guide will help you understand what it's like at an inpatient treatment center. 
Inpatient Treatment vs. Residential Treatment
If you're considering rehab, you might have wondered about the difference between inpatient and residential treatment. First, let's look at the similarities. Both approaches limit treatment to a small number of residents. They focus on creating a calm, home-like environment where every client can feel comfortable working towards their goals in a safe space.
Inpatient treatment centers usually focus on safely reducing physical dependence. These programs typically range from 5 to 14 days and serve as the crucial first step toward recovery. After detox, you may transition to a residential rehab center. These longer treatment programs that last up to six months at a time. Residential programs do not typically offer the medical detox provided at an inpatient facility. They are therefore not the best place to begin your treatment, but a great place to continue it. 

These two types of inpatient treatment centers are an important part of the recovery process. The first treatment center initially helps you to medically detox from illicit substances or alcohol. The rehabilitation center then helps you to work through the program. You'll learn advanced coping skills, work through therapy, and practice sober living in a safe, controlled environment. 
Who Needs Inpatient Treatment
Many factors determine the need for inpatient treatment. Sometimes patients start at a medical facility, then receive longer-term inpatient care or medically supervised detox treatment. Starting at a medical facility helps to ensure medical stability during detox. Facilities consider the following factors to determine the need for medical detox: 
Has the person consumed an excessive amount of a substance for an extended period of time? 

Have they previously relapsed after treatment? 

Are they abusing numerous substances? 

Do they have a chronic illness that is not being well managed? 

Does the individual seem to have an illness that's been influenced by the addiction that seems to be life-threatening? 

Are there any psychological illnesses that are co-occurring? 

Is the individual coping with physical symptoms of withdrawal due to stopping substance abuse?
Have questions about addiction treatment?
Call us at 855-430-9426 to speak with a recovery specialist.
Benefits of Inpatient Rehab
Inpatient treatment offers many benefits, including experienced medical staff, daily structure, and psychological support. Dedicated treatment also helps to reduce the stress that often leads to cravings. At Sprout's inpatient facilities, clients receive 24-hour care and the emotional support of nurturing staff.  
Many addictive substances have intense withdrawal symptoms that require an individual to be supervised by a doctor as they detox. One benefit of medically managed detox centers is that they give clients a controlled situation, with access to the resources that they need in order to limit their dependence on illicit drugs. 
Another benefit is that rehab centers offer numerous kinds of, so clients receive the best possible care for their unique needs. Sprout treatment centers begin every program with a personalized client assessment for this reason. 
How to Prepare for Treatment
Getting ready to go into an inpatient treatment center can be an anxiety-producing experience, but you can feel proud about taking your first, crucial step toward recovery. Since you'll need to temporarily pause your daily life while you go in for treatment, you may want to make plans for friends and family to manage your home and bills, care for your children and pets, and take care of any additional personal responsibilities. 
The Family and Medical Leave Act (FMLA) will provide you with up to 12 weeks of medical leave, although you may need to complete the correct paperwork with your HR department in advance.
An inpatient rehabilitation facility may only permit you to bring specific items in with you, so it's important to check the treatment center website or contact the facility in advance for a list of recommended items, so you'll know which items to pack and which items should be left at home. Stick to the packing list that they provide, and understand that your personal items will be searched as a part of the admissions process.
You will need your identification documents, but you may want to leave your purse or wallet at home. The facility will provide your meals, and often they have basic toiletries and necessities on hand. 
It takes a lot of strength to reach out for help. Rehabilitation centers know this, and will usually do everything they can to make the admission process simple for you. 
The First Step: Assessment
The initial intake process is all about learning about you, your medical history, and the substances you struggle with. The facility will start with a full toxicology test and a medical assessment so that they can design an appropriate treatment plan for you. 
They'll work with you on a full psychological and cognitive assessment so that your history with addiction is taken into account. This should also help recognize any co-occurring disorders so that they can be accounted for in your treatment. 
Your medical history will impact how addiction affects you, and it will also affect which types of rehabilitation treatment are best for your individual situation. This means that a customized treatment plan is vital, so that your emotional, physical, and psychological needs are all taken into account. 
Your intake clinician may also ask you about your history and your home environment to learn about additional addiction risk factors, such as traumatic events that have occurred, childhood abuse, and more.
Medical Supervision
For most people who suffer from addiction, a supervised medical detox is vital to safely reduce, then eliminate physical dependence on a substance. Without professional assistance through withdrawal, addicts risk relapsing with a lowered tolerance, which increases the chance of an overdose. 
Even with the best intentions to quit, many addicts find that withdrawal symptoms become too overwhelming to ignore. Depending on the substance, these symptoms can include severe cravings, anxiety, excessive sweating, high blood pressure, elevated heart rate, tremors, insomnia, and even seizures. 
A supervised detox not only gives you the medical resources to manage physical withdrawal symptoms, but also the guidance to manage emotional withdrawal.  
Everyday Life
After you arrive at the rehabilitation facility, you'll  have some time to adjust to your new surroundings. After this initiation period, you will be expected to participate in the daily schedule. You may not always feel well physically as you detox, so it may not be possible to attend every individual activity, but the staff will expect you to do your best to show up and make a good faith effort. Each step of your daily schedule is important for your ongoing success. 
Everyday life in a rehabilitation facility will have a scheduled structure, and your day may include: 
Group Therapy 

Individual Therapy Sessions 

Group Processing 

Educational Videos and Discussion 

Journaling and Meditation

Art or Music Therapy 
You should also have some free time during your day to read, watch television, nap, or just take a break.
---
Have questions about addiction?
Call us at 855-430-9426 to speak with a recovery specialist.
---
Expectations at Inpatient Treatment
Most inpatient rehabilitation facilities will have similar expectations. You'll typically be provided with a list of the house rules before you are admitted. Some rules are fairly universal and knowing these ahead of time can help you prepare. For example, you'll need to take your medication as prescribed, and you will be expected to work with the staff and participate in your treatment. 
In many cases, you will not be permitted to make personal phone calls or to have visitors. For your safety and for the sake of your recovery, you will also not have access to a smartphone or the internet. Take the time to digitally detox and focus on your health. 
At many facilities, you may have the chance to request a private room. If you have this option, keep in mind that staff can require that your door stay open during the day. You will not be permitted in the rooms of any other clients. Lastly, you will be expected to respect the privacy, personal space, and property others — but take comfort in knowing that yours will also be respected.  
Life After Detox
An inpatient detox program is a crucial first step toward recovery. You'll work through your internal belief systems, stressors, and individual triggers, and how these factors encourage your drug abuse. You'll also start to learn how to handle these emotional stressors once you're outside of the inpatient facility, but it's important that the internal work continues after you leave. 
Once back home, you may find that you may need to make life adjustments to stay healthy. If you have friends who still use drugs, this could mean setting new boundaries. If you have a stressful job that triggers your anxiety, it could mean finding new coping mechanisms or thinking your career.  
Behavioral therapy can help you develop tools to work through situations, such as a job or family relationships, that you cannot change. If your assessment during intake led to a co-occurring mental illness, your discharge coordinator may also suggest therapy specific to to your illness. Becoming involved with local Alcoholics Anonymous or Narcotics Anonymous groups can help as well. 
If you've been considering rehab but weren't sure where to begin, don't be afraid to take the first step. Reach out today to learn more about the right treatment approach for you. Our skilled professionals will advise you about your options to get started on the path to recovery. 
Have questions about addiction?
Chat with one of our recovery specialists now.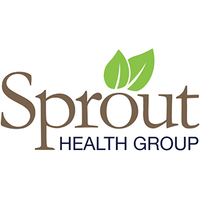 The Sprout Health Group editorial team is passionate about addiction treatment, recovery and mental health issues. Every article is expert-reviewed.