For anyone fighting addiction to drugs or alcohol, behavioral treatment centers provide life-saving rehab solutions for medically supervised detox and rehab. Making the choice to attend rehab, whether it is a personal choice or one mandated by a court of law, is the right thing to do for addicted individuals. Detox, without properly supervised oversight, can be extremely uncomfortable and even deadly for some. This is why it is never recommended to try detox alone. Sprout Health Group understands the needs of addicted individuals, and provides the therapies and counseling to help individuals work toward a life of normalcy and sobriety.
The National Institute on Drug Abuse offers some alarming statistics that are almost unimaginable. Alcohol, tobacco, and illicit drugs account for nearly $700 billion dollars annually in costs related to lost work productivity, crime, and public health care. That is nothing less than staggering when one thinks of all the programs and causes that could be funded otherwise.
Have questions about drug and alcohol treatment options?
Call us at 866-278-6311 to speak with a recovery specialist.
What Makes Drug and Alcohol Treatment Centers So Effective?
First, caring and professional treatment centers go out of their way to hire competent staff members who are credentialed and experienced in their field of expertise. This includes doctors, psychiatrists, nurses, technicians, and general staff members. Effective centers are experienced and use the latest and best techniques to thoroughly address an addiction and co-occurring disorders. The intake process is just as important as the treatment processes. Patients are examined for mental and physical disorders so that program specialists can design the best inpatient or outpatient programs. Payments are determined and patients are briefed on what to expect during their stay. The goal is always to give patients the very best chances of recovery and long-term sobriety.
Fighting Addiction Through Detox, Rehab, and Aftercare
Every effective treatment center will offer three phases of clinical care. Detox is a critically important stage because it helps remove harmful chemicals from the body. Without successful detox, no other stage can be properly addressed. If an inpatient program, clients are monitored around-the-clock until their mind and body regains normalcy. Rehab is comprehensive, and provides the cognitive behavioral therapies and counseling to help individuals understand how their thinking has impacted relationships and events. Once they learn to cope with challenges, different outcomes are expected and quite often realized.
Aftercare is an essential part of rehab as well. When patients leave rehab, their journey may be far from over. Some people find sobriety to be a lifelong endeavor. There will always be triggers that will tempt individuals to return to their former life of drug or alcohol abuse. Triggers are those places, people, and circumstances that cause people to succumb to addiction.
---
Have questions about addiction?
Call us at 866-278-6311 to speak with a recovery specialist.
---
Finding Purpose Through Rehab
Rehab also places focus on the importance of finding purpose in life. Purpose has a miraculous effect on people. It can energize and provide the impetus that people need to remain focused and drug or alcohol free. Addiction often affects relationships, finances, and human potential. Rehab can bring people back from the brink of extinction and give them new hope. Therapy and counseling covers all these thing. Patients are encouraged to join groups that are helpful and supportive as well.
Organizations like Alcoholics Anonymous (AA), and Narcotics Anonymous (NA) are there for anyone who is serious about maintaining a life of sobriety. There is no cost to join. The only requirement is a heart and mind that is willing to break free of addiction. If you or a loved one is suffering from a drug or alcohol addiction, do not hesitate to seek the clinical help needed to get well.
Have questions about addiction?
Chat with one of our recovery specialists now.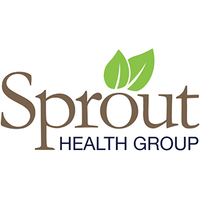 The Sprout Health Group editorial team is passionate about addiction treatment, recovery and mental health issues. Every article is expert-reviewed.