When people struggle with drug addiction, regaining sobriety may seem like a distant or impossible dream. The truth is recovery is never far away or out of reach. It does not matter how hopeless a person believes their situation to be. Change is possible when a person receives comprehensive and effective drug treatment.
Treatment for drug addiction provides a life-saving solution. If you are in a situation where you have tried to get sober, and failed, never give up. There are organizations, like Sprout Health Group, that have helped people to heal their addicted lives. The very fact that people want to change, and seek change, is certainly a miracle within itself.
Have questions about treatment for addiction?
Call us at 866-278-6311 to speak with a recovery specialist.
What Drug Rehab Addiction Treatment Provides
Detox is critical and rehab treatments can certainly provide support and medications for patients. The truth is proper treatment goes beyond medications, and helps patients to understand and deal with the following:
The way a patient learns to deal with stress. Stress and anxiety can produce the conditions that lead to addiction.
The people patients allow in their life is important. Patients learn that certain triggers that can cause relapse. A trigger can be a situation, person, circumstance or event that leads a person down the wrong road. Patients learn to identify and avoid such triggers.
Patients, through effective cognitive therapies, also learn to think differently about their self and the world around them. Patients learn how their thoughts and behavior are connected.
Patients also come to understand that true recovery takes time. Their addiction may not have reached critical stages overnight, and their recovery will not happen overnight. Recovery is a process of time, will, understanding, and motivation for change. It all takes a great deal of support.
---
Talk to someone about getting started today.
Call us at 866-278-6311 to speak with a recovery specialist.
---
Detox Is the First Step
As a result of a thorough assessment, patients are placed in an inpatient or outpatient drug rehab addiction treatment program. Detox removes toxic chemicals from the body. For rehab to take place, this process is most necessary. Patients can receive around-the-clock support and medication. Therapies and counseling are also a part of the patient's rehab program. Cognitive therapies, as mentioned, can work wonders in helping patients adopt a positive thinking process. Nutritional meals, exercise, and clinical isolation helps patient to refocus and once again find purpose in life.
Outpatient treatment is just as effective an inpatient treatment. Patients have the freedom to return home at the end of each daily rehab session
When patients have completed rehab, they are released and can face life with new coping skills learned. Sobriety is not easy. It is never a walk in the park for many. In fact, patients are taught that it can be a lifelong pursuit. Clients are encouraged to maintain close ties with their treatment center and to create new bonds with such groups as Narcotics Anonymous, (NA), or Alcoholics Anonymous (AA). These groups are renowned for providing lifelong support for members. There is no membership fee for entry. The only thing that is required of new members is they have a will to get better.
According to the National Institute on Drug Abuse, addiction is a nationwide problem with wide-ranging consequences. Adults are not the only ones suffering from addiction. At least 12.5 million people aged 12 or older need (at any given time) treatment for drug or alcohol abuse. Of this group, not all people will receive the clinical help they need. A life and its possibilities are a terrible thing to waste. If you or a loved one needs clinical help to beat an addiction, do not hesitate. The sooner you can receive help, the sooner you can get back to leading a productive life.
Have questions about addiction?
Chat with one of our recovery specialists now.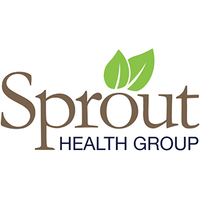 The Sprout Health Group editorial team is passionate about addiction treatment, recovery and mental health issues. Every article is expert-reviewed.