Are relapse risk factors different in recovering addicts?  If so, how should drug abuse treatment deal with these risk factors? Before we answer these questions, let's look at the facts. For every 10 people who enter treatment, about half will relapse. Government statistics suggest at between 40 and 60 percent of people will need to return to treatment. Here are some of the factors that lead to relapse and why "relapse" does not mean "fail."
Why Relapse Does Not Mean Failure
Substance abuse changes the function of the brain, and many things can trigger drug cravings within the brain.  It's critical for those in treatment, especially those treated at drug rehabilitation programs to learn how to recognize, avoid, and cope with the triggers they are likely to be exposed to after treatment.
Often, drug abusers face challenges in other areas of life. They might face family difficulties or have limited social skills. Many have co-occurring mental health disorders or other medical issues.
Treatment in drug rehabilitation programs should take these problems into account, because they can increase the risk of drug relapse and broken lives if left unaddressed. Finding a facility that specializes in co-occurring disorders can make a significant difference in the effectiveness of your treatment. Certified facilities focus on mental health counseling and aftercare to en
Research also suggests that stress contributes to relapse. Users reentering society face many challenges and stressors such reuniting with family members, securing housing, and complying with recovery program requirements.
Even the many daily decisions that most people face can be stressful for those recently released from a highly structured drug treatment program.
Have questions about addiction?
Call us at 855-430-9426 to speak with a recovery specialist.
How Friends & Family Affect Relapse
Other threats to recovery include a loss of support from family or friends, which recovering addicts may experience.  Drug abusers returning to the community may also encounter people from their lives who are still involved in drugs or crime and be enticed to resume a drug-centric lifestyle.
One of the major challenges of cocaine addiction, for example, is the high rate of relapse after periods of withdrawal and abstinence.  Returning to environments or activities associated with prior drug use may trigger strong cravings and cause a relapse.  Even so, this should not be considered a failure.
New research reveals that changes in our DNA during drug withdrawal may offer promising ways of developing more effective treatments for addiction.
Withdrawal from drug use results in reprogramming of the genes in the brain that lead to addictive personality.  We inherit our genes from our parents and these genes remain fixed throughout our life and are passed on to our children; we can do very little to change adverse genetics changes that we inherit.
There is, however, research that suggests the changes addictions bring involve numerous genes.  These studies point to new avenues for treatment of addiction in humans.  Given the right environmental stimuli, all persons addicted to stimulants can relapse, but potentially some people are a little more susceptible than others.  It's all about the interaction between genes and environment.
Maybe 12 step programs and faith-based programs will be enough to keep some people from relapsing, but for others additional medical treatments may be required which can keep them from taking drugs again.  The period of withdrawal is the key.
It's known that some people become addicted more quickly than others, some literally with their first use.  The hardest part is not getting people to stop taking drugs: that happens when they are checked into drug rehabilitation program or clinic.
The real work is keeping patients from relapsing when they are out of such structured environs.
---
Need to talk to someone today?
Call us at 855-430-9426 to speak with a recovery specialist.
---
Failure Can Lead to Success
Whether recently released from a drug rehabilitation center or other healing program the threat of a relapse is always present.  There are many stimulators, sometimes unexpected and unwarranted.
Something happens to the repeat user.  They see an old colleague they have used drugs with, they go into an old environment, they have a huge stressor in life and they start to want the drug.  They have drug cravings, a hunger that when it gets bad enough they engage in drug seeking behavior.
Whatever the reason, all is not lost.  There is hope in the way of relapse prevention that turns failure into victory.  Patients can use medications to help reestablish normal brain function and decrease cravings.  Medications are available for treatment of opioid, tobacco, and alcohol addiction.
Scientists are developing other medications to treat stimulant and marijuana addiction. People who use more than one drug, which is very common, need treatment from professionals in private practice or in drug rehabilitation programs for all of the substances they use.
A coordinated approach by treatment staff provides the best way to detect and intervene with these and other threats to recovery.  In any case, proper management is needed to provide the skills necessary to avoid or cope with situations that could lead to relapse.
Ready to get treatment? See your insurance options.
Have questions about addiction?
Chat with one of our recovery specialists now.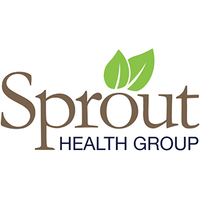 The Sprout Health Group editorial team is passionate about addiction treatment, recovery and mental health issues. Every article is expert-reviewed.