Lifelong recovery from drug and alcohol addiction starts with ongoing support after intensive treatment.
Aftercare is an essential part of the addiction recovery process that takes place just after rehabilitation or detox from drugs or alcohol. After intensive treatment, rehab "graduates" must begin developing self-care techniques and healthy habits while rebuilding a support structure of family and friends. Because it's the first time they'll take their wellbeing and mental health into their own hands, it's also one of the most vulnerable for relapse. Aftercare helps clients develop effective techniques for coping with stress, co-occurring disorders, social pressures and other challenges they'll face during everyday life.    
Therapy & Aftercare
A cornerstone of aftercare, therapy focuses on practical strategies and coping mechanisms to manage the triggers that once to drug and alcohol use. Therapy in aftercare may include a 12-step program such as Alcohol Anonymous, group therapy in an outpatient setting, or ongoing individual counseling to address co-occurring disorders, such as clinical depression, post-traumatic stress disorder, or anxiety disorders. 
Have questions about addiction?
Call us at 855-430-9426 to speak with a recovery specialist.
Aftercare & Dual Diagnosis
Substance abuse can often mask an underlying mental illness, and it can be easy to confuse the symptoms of one issue for the other. Family and friends might write off concerning behavior as part of addiction, when it may actually be an indication of a mental illness. This is why identifying a dual diagnosis is so important.
The likelihood of co-occurring disorders means that for a time, treatment may worsen an individual's mental illness. Many individuals use drugs to self-medicate symptoms of their illness. Someone with anxiety may want to reduce their nerves. Someone clinically depressed may use alcohol to soothe feelings of sadness, or stimulants to provide more energy. However individuals may self-medicate, it is important to remember that a mental health disorder will often interfere with the ability to develop coping skills and maintain satisfying relationships even without the added challenge of addiction. These clients will therefore face additional challenges adjusting to their new sober lifestyle.
Personalized treatment is a particularly important part of aftercare for individuals with co-current conditions for a number of reasons. For example, some addiction recovery programs require abstinence from all substances, which may prove problematic for clients who have been prescribed prescription drugs. Likewise, prescribing common drugs for depression and other conditions may not be the best primary course of action for someone with addictive tendencies. This is why abuse and illness must be treated together in a customized treatment program designed for a dual diagnosis.
Aftercare for Long-Term Recovery
A long-term view is an important part of aftercare. This includes undoing bad lifestyle habits that may have formed during addiction and introducing healthy ones, including exercise, meditation and healthy eating. Aftercare for long-term recovery also means developing strategies to manage triggers, such as stress or the company of friends who use. Sobriety often means cutting off ties with problematic social circles, also rebuilding and repairing relationships that were damaged by addiction.
Some people join transitional communities as part of their aftercare. These include sober homes in which there is less monitoring than rehabilitation, but clients still have oversight. Individuals must maintain sobriety to keep their place in these homes. Many programs encourage peer interaction and sharing, which can also be helpful to recovery. Clients who may have isolated their loved ones during their addiction often feel alone after intensive treatment ends. Being around other people struggling with similar issues can be immensely comforting.  
---
Have questions about recovery from addiction?
Call us at 855-430-9426 to speak with a recovery specialist.
---
Aftercare for Friends & Family
Even if isolation has occurred, friends and family play an important role in the long-term recovery of someone who has suffered from addiction. Maintaining lifelong sobriety requires support of a community, as the longer a person struggled with an addiction, the longer it may take for them to readjust to their new life. Clients will need help discovering new interests, and they may also need practice interacting with other people. It is also important to remember that addiction often stunts maturity, and personal growth will continue to be a part of the recovery journey. All of this should be discussed with a therapist who can help guide a client through recovery, and give friends and family the tools they need to help.
A final important step for friends and family is developing trust. Because relapse is common in the first few months after treatment, loved ones may feel tempted to monitor clients as they return to everyday life. However, trust is an essential part of recovery. Aftercare gives clients and their loved ones time to rebuild this trust.  
Starting a new life can prove difficult and scary for newly recovered addicts. Unfortunately, this is why many people relapse. Breaking the cycle of addiction is life-changing, but recovery only becomes life-long with the proper care during the crucial time between rehabilitation and starting a new life. At Sprout, aftercare is a significant part of treatment and is personalized for each client.
---
If you have sought treatment in the past and relapsed or would like to know more about the recovery process after detox and rehabilitation, call us to learn more about aftercare and how it can lead to long-term sobriety.
Have questions about addiction?
Chat with one of our recovery specialists now.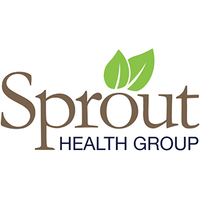 The Sprout Health Group editorial team is passionate about addiction treatment, recovery and mental health issues. Every article is expert-reviewed.