Entering a residential treatment program is an important step in addiction recovery, but an inpatient setting can feel daunting. If you're considering seeking treatment for yourself or a loved one, but aren't sure whether an inpatient program is right for you, consider these eight benefits of a residential addiction treatment center:
1. Professional Assessment
Entry to a residential addiction treatment center begins with an assessment led by medical professionals. Each patient requires a unique treatment plan tailored to his or her specific situation. These professional assessments address current health concerns while revealing potential co-occurring disorders —mental ailments such as anxiety or PTSD that contribute to addiction and substance abuse. These underlying conditions directly affect a patient's ability to wholly recover and must be treated separately, and in parallel, with addiction. These professional insights can give each patient the tools to overcome their respective obstacles by helping them understand their condition.
2. Customized Treatment
Because addiction is a medical illness, treatment will vary from person to person. Long-term recovery is dependent on each patient's genetic makeup and medical history, and requires customization to best fit their personal ailments. Just as genetics play an important role in the extent of someone's addiction, treatment should be tailored to each individual's situation. Personalization is a technique used to aid certain illnesses such as cancer and cardiovascular disease, and it has also proven successful in addiction treatment. A professional assessment will take a patient's medical history into consideration when constructing a customized treatment—along with chronic pain or a history with trauma. 
Have questions about residential addiction treatment programs?
Call us at 855-430-9426 to speak with a recovery specialist.
3. Access to Expert Medical Staff
Medication is an important factor in treating addiction. When coupled with cognitive or behavioral therapies, the proper medication can assist a patient by easing their addiction cravings or treating withdrawal symptoms. Certain medications can also prevent relapse by re-establishing normal brain function and a decreasing impulses to use again. It is important for residential addiction treatment centers to hire experienced staff who can prescribe the proper medications to their respective patients. Along with prescribing medication, professional staff can offer a safe environment simply by engaging in warm, positive encounters throughout a patient's stay.
4. 24/7 Care
An inpatient program focuses on aiding addiction through intensive counseling and monitoring.  This method includes a strict set of day-to-day guidelines that each patient is expected to follow in order to achieve the best possible results.  Constant supervision is especially important during the detox phase. Staff members should be present for counseling and support throughout the day to address any concerns that may arise. Inpatient addiction treatment centers offer security and can grant patients the distance they need from their source of addiction. Staff are present at all hours of the day, so patients have the help they need to overcome the trials of treating addiction. 
5. Addiction Education
Addiction education is another important benefit of attending a residential addiction treatment program. In addition to medical attention and supervision related to overcoming physical addiction, many programs include classes and activities that explain how drugs affect the mind and why quitting can be so difficult. Knowledge is power, and inpatient facilities are a great opportunity for those struggling with addiction to better understand their own patterns and struggles. Addiction education can also help clients understand why seeking further treatment, such as behavioral therapy, is so important after completing a detox-focused program. Understanding the ways addiction can affect the brain will lead any patient in the right direction.
6. Group Therapy
Addiction is a lonely disease. Group therapy gives inpatient clients the opportunity to connect with others who are facing similar struggles. The focus of group therapy relies on patients sharing personal experiences and coping mechanisms. Sometimes different perspectives will offer a fresh idea or solution to a patient that might not have surfaced outside of treatment. Sharing with others who share the same illness provides a sense of community that can be healing, as well as an environment of support without the pressure of feeling judged. Opinions and solutions are offered up without any sort of criticism, enabling trust and understanding among patients.
---
Find the addiction treatment option that's best for you.
Call us at 855-430-9426 to speak with a recovery specialist.
---
7. Tranquil Environment
An important aspect of inpatient facilities is the location. Residential addiction treatment centers are focused on creating a calming atmosphere to aid clients as they detox. Many facilities do not allow access to the internet, offering clients the ability to truly "get away" from societal pressures. Overcoming addiction can be both a physical and mental battle, so eliminating the stresses of society and social media will help clients remove themselves from the outside world. Previous habits have the chance to be left outside the walls of a residential facility. At an inpatient facility, you can settle into the calming rhythm of life without addiction.
8. Recovery Resources
Resources for ongoing recovery, such as AA or NA, are another important benefit of completing a residential treatment program. Once admitted into inpatient treatment, clients will be asked to identify their goals. Customized care plans empower clients to focus on these goals throughout their stay. The goals dictate further help and resources if needed once initial treatment is concluded. For example, an individual in recovery may wish to rekindle or repair familial relationships once they complete treatment. Inpatient programs can refer that client to support groups or family counselors to help further recovery. Access to help outside of rehabilitation centers will decrease the risk of relapse and help an addict integrate into their old life with an improved mindset.
Have questions about addiction?
Chat with one of our recovery specialists now.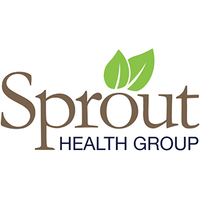 The Sprout Health Group editorial team is passionate about addiction treatment, recovery and mental health issues. Every article is expert-reviewed.