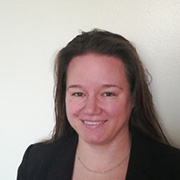 Reviewed By: Barbara Rexer, DSW, LCSW, LCADC, CCS, ICCS, DRCC
When you're in recovery from drug or alcohol addiction, it's common to feel cravings to use again -- even when things are going well. In times of stress, like the Covid-19 pandemic, continuing the journey can become more challenging. Here are seven relapse prevention strategies that work even when life is disrupted.
The Covid-19 pandemic has complicated recovery for a lot of people by disrupting routines and making support more difficult to access. When therapy sessions, 12-step meetings, interaction with friends and family and other relapse prevention strategies become limited, the temptation to self-medicate or return to old habits "just this once" can be hard to overcome.  
If you've been struggling, recent statistics show you're not alone. The Office of National Drug Control Policy has reported that drug overdoses in the first four months of 2020 are up 16% over the same period in 2019. Drug-related fatalities are up 11.4%. Meanwhile, according to a report by research firm IQVA, prescriptions for antidepressants and sleeping pills have also risen.  
With more day-to-day stress and fewer coping mechanisms, the pandemic has forced many to rethink relapse prevention. What methods work when you don't have access to your normal support system? How can you reclaim the comforts of routine in the face of uncertainty? Wherever you are in your journey, chances are you'll need some flexibility to maintain recovery.
First, a Healthy Perspective on Relapse
Before looking at relapse prevention, it's important to understand that recovery is a journey. For most people, the road includes twists, turns and bumps. A misstep does not mean failure. Rather, it's an opportunity to recommit to recovery and take another step forward with new information about yourself and your triggers. With an approach of self-forgiveness, you can spot the signs of a potential relapse more easily and become more aware of the recovery tools that work for you. 
By taking the right steps early, you can reduce your odds of advancing down that path. With that in mind, here are seven relapse prevention strategies that can help.
Recognize Your Triggers
Even when recovery is going well, it can be very difficult to overcome the urge to use when faced with certain events, emotions, or situations that serve as a catalyst for addictive behavior. By recognizing these events, or triggers, you can form a plan to change your situation or redirect your thoughts. 
For example, you may experience stronger cravings to use during periods of work stress. Or you may find yourself reaching for a drink when you're bored. 
Being around people, places, or things associated with your past use could also serve as a trigger. If you speak with an old friend who once used drugs with you, you might feel cravings even if that person no longer uses. Places or people associated with your addiction can bring up powerful memories.
Oddly enough, even positive events may serve as triggers. When you have something to celebrate, indulgence can be part of the paradigm. This might bring up urges to "treat yourself" with "just one" drink, smoke or pill, even if you know it would ultimately lead to a binge or relapse.
Unfortunately, the Covid-19 pandemic has heightened many common triggers, while taking away coping mechanisms like going to the gym or meeting a friend for dinner. Whether you're quarreling with family, feeling anxious about losing your job, or simply feeling frustrated by the uncertainty of the future, drugs may seem like a chance for temporary relief. Knowing what triggers you can help you find healthier ways to cope.
Keep Your Medical Appointments 
When you struggle with addiction, your recovery and health go hand in hand. This is particularly true if you a have co-occurring condition, such as chronic pain or depression. Make sure you follow up with medical appointments so you have no lapse in medications or prescription refills. This is an easy, but important way to make sure you maintain your health. In the process, your doctors stay informed about how you're feeling. 
Consider a New Environment
Regardless of where you are in your recovery, strategies typically associated with aftercare can help you during a vulnerable time. 
If you feel unsafe or at risk of relapse in your home environment, consider staying at a sober living facility or halfway house. Sober living homes often have Covid-19 testing available and house rules designed to keep members safe. If you're comfortable at home but need support in the absence of your support system, consider a "virtual" sober companion to help keep yourself accountable. 
By leaning on technology, you can gain many of the same benefits as an in-person companion. The benefit of sober companions over friends and family when you're feeling particularly vulnerable is that they often have personal experience with addiction and may better understand what could be a trigger for you.     
Get Help Online 
Even if therapy has not been part of your routine, virtual counseling sessions can be a helpful addition to your recovery plan, particularly if you're having maladaptive thoughts. Cognitive behavioral therapy (CBT) helps to interrupt the thoughts that lead to relapse. When you work with a therapist who uses CBT, you also gain an ally who can help you develop new habits, identify better coping mechanisms for stress, and assist with any co-occurring mental health disorders. 
You can also find 12-step meetings, SMART Recovery programs, and private social media groups online to connect with others in recovery in a safe space. 
Stay Connected to Friends & Family
Strong relationships with friends and family play an important role in recovery, even when you can't meet face-to-face. Although it can be tempting to retreat in times of stress, making a concerted effort to interact with loved ones will help to relieve feelings of isolation. This can quell the urge to use and also give your brain a serotonin boost. So take those family phone calls and keep "Zoom dates" with friends. 
Remember Self-Care
It's easy to let the little things go when you can't leave the house. But taking care of your physical and emotional well-being is a powerful tool in relapse prevention. Give yourself chances to relax, sleep, exercise and binge-watch your favorite shows. It's also important to eat right, take time for proper hygiene, and feel good about your appearance, even if you're only dressing for the mirror. By caring for your body, mind, and emotions, you'll be better equipped to handle potential triggers.
Consider Reentering Treatment
If fighting relapse has become a daily struggle, reentering treatment is another powerful prevention tool. A temptation-free environment can help you clear your mind and develop new coping mechanisms that work for the "new normal". You also gain the benefit of medical support and the encouragement of experts. Recognizing that you need help to maintain your recovery is not admitting defeat. It's simply recognizing that you need new strategies. As with sober living facilities, addiction treatment centers now typically offer Covid-19 testing and have implemented safety procedures. Sprout Health Group, for example, offers the Rapid Test Cassette at each of its clinics. These tests returns results in 10 minutes. Here are other ways Sprout Health Group is protecting clients: Sprout Covid-19 Response
Although Covid-19 has interrupted the comforts of routine, an awareness of potential triggers and a new perspective on relapse prevention strategies can help you continue your recovery journey, one day at a time.
Have questions about addiction?
Chat with one of our recovery specialists now.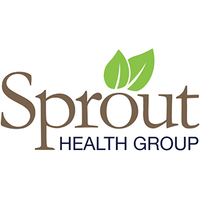 The Sprout Health Group editorial team is passionate about addiction treatment, recovery and mental health issues. Every article is expert-reviewed.