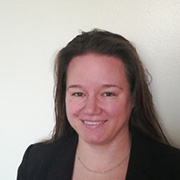 Reviewed By: Barbara Rexer, DSW, LCSW, LCADC, CCS, ICCS, DRCC
Have questions about your mental health?
Call us at 855-430-9426 to speak with a recovery specialist.
Everyone struggles with their mental health from time to time, particularly in times of heightened stress. As the world faces health concerns and economic challenges, we are all a little more on edge. But if you are experiencing negative feelings that persist and impact your daily life, that might suggest something more serious. If that's the case, getting a mental health evaluation can be wise. If evaluating your mental health is new to you, here's what you need to know.
What Is a Mental Health Evaluation?
A mental health evaluation is an assessment conducted by a medical professional that helps you determine how you can improve your well-being, whether through mindfulness exercises, therapy or medication. During the appointment, your doctor, psychologist, psychiatrist, or counselor works with you to ascertain the nature of any negative thoughts or feelings, and to identify potential causes. Then, you can work together to create a treatment plan.
During the mental health evaluation, your doctor may use a few approaches. For example, you might answer questions verbally or complete a paper questionnaire. It's also common for you to simply discuss your feelings, allowing the conversation to flow organically.
At times, physical tests are also involved. For example, a doctor may take a blood sample to check your hormone levels to determine if there could be a physiological cause behind your symptoms.
Additionally, you might discuss your habits and lifestyle. This could include reviewing any medication and supplements you take, as well as drug and alcohol use.
Who Should Get a Mental Health Evaluation?
Anyone whose emotional or mental state is disrupting everyday life should get a mental health evaluation. Additionally, if you have symptoms associated with a mental health condition, it's wise to participate in an assessment. Some common symptoms of mental health disorders include:
Reduced ability to function at work or school

Decreased interest in daily activities

Changes in appetite or sleep patterns

Memory or cognitive declines

Feels of being disconnected from the world around you

Increased sense of apathy

Mood changes

Paranoia or unexplained fears

Unusual behavior

Withdrawing from activities you once enjoyed

Increased alcohol or drug use

Substance abuse

Feelings of hopelessness, sadness, or anger that won't dissipate

Suicidal thoughts or actions

Physical ailments with no identifiable physical cause
Mental health conditions can also cause symptoms other than those above. However, the ones on the list are typically the most common. It's also a good idea to check in with yourself once in a while. Take Women's Health Week or Men's Health Month to do a self-assessment of your well-being. 
Common Mental Health Disorders
There are numerous conditions that are recognized as mental health disorders. The most prevalent ones in the population, according to government data, include:
Anxiety disorders (generalized anxiety, social anxiety, and panic disorders as well as phobias)

Mood disorders (depression, bipolar disorder)

Psychotic disorders (schizophrenia, schizoaffective disorder)

Personality disorders (antisocial, paranoid, schizoid, schizotypal, borderline, narcissistic, histrionic, dependent, avoidant, obsessive-compulsive)

Post-traumatic stress disorder (PTSD)

Eating disorders (anorexia, bulimia)

Addiction and substance use disorders
There are many other categories of mental health conditions, ranging from common to rare. A trained medical professional can help a person explore their symptoms, allowing them to determine which disorders may be occurring.
How Do Mental Health Disorders Affect Addiction Recovery?
Individuals with substance use disorders often have co-occurring mental health conditions. For example, you may have trouble with addiction but also experience issues with anxiety, depression, PTSD, or other mood disorders.
When you're struggling with mental illness, it's not uncommon to use drugs or alcohol as a means of alleviating symptoms. That approach is referred to as "self-medicating." Untreated mental illness can make it more difficult to sustain recovery, even if you go through detox to overcome physical symptoms. 
---
Not sure how to begin?
Call us at 855-430-9426 to speak with a recovery specialist.
---
How to Get Help for a Co-Occurring Disorder
If you struggle with addiction and have a co-occurring mental health condition, it is important to get professional treatment. By working with medical professionals, you can safely overcome your substance abuse disorder while addressing your mental health concerns. This can help you recover in a way that leads to sustained, long-term sobriety with healthy coping mechanisms for stress and anxiety. Moreover, addiction treatment often starts with a personalized assessment that can diagnose mental health issues that you might not be aware of.
Although inpatient treatment is typical for co-occurring disorders, it's not your only option. Inpatient treatment may be ideal if you need a distraction-free environment to heal, or if you struggle with a substance that has potentially dangerous withdrawal symptoms, such as alcohol. 
Alternatively, intensive outpatient treatment can provide a sense of structure in a more flexible setting. You can still work with a medical professional while remaining at home, an approach that could work for individuals with a strong support system and a low-risk of serious withdrawal complications.
Maintaining Your Mental Health
Once you have completed your initial treatment, ongoing counseling in private and group therapy sessions, and community meetings with organizations such as AA or NA can help you support long-term addiction recovery. Additionally, by working with a medical professional on a regular basis, it can help ensure you get continued support of any mental health conditions, increasing your odds of success and your likelihood of achieving your other life goals. 
If you feel you could benefit from a mental health evaluation and you struggle with drug or alcohol addiction, call us to learn about your recovery options. We offer treatment at facilities certified to address co-occurring mental health disorders, giving you access to professionals who can help you identify mental health issues and create a personalized plan for your long-term recovery.
Have questions about addiction?
Chat with one of our recovery specialists now.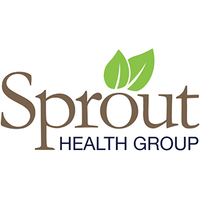 The Sprout Health Group editorial team is passionate about addiction treatment, recovery and mental health issues. Every article is expert-reviewed.