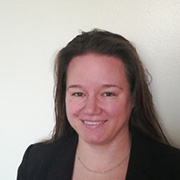 Reviewed By: Barbara Rexer, DSW, LCSW, LCADC, CCS, ICCS, DRCC
COVID-19 has had a significant mental health impact, leading to higher rates of depression, anxiety and substance use. Finding healthy ways to consume news, manage stress, and seek help when you need it can help you stay in recovery.
Entering its second year, the COVID-19 pandemic continues to pose unique challenges for individuals in substance abuse recovery. According to a Kaiser Family Foundation tracking poll, 53% of people reported feeling stressed or anxious because of the pandemic in July, up from 32% in March. As we head further into uncertainty, mental health remains a real concern.
Although unemployment, social isolation, relationship stress have triggered anxiety for many, uncertainty over when the pandemic will end has been perhaps the most impactful. Even with approved vaccines, the timeline for "normalcy" is hazy. For someone in recovery from a substance use disorder, these factors can trigger the temptation to relapse. For those struggling with mental health disorders, the uncertainty can worsen symptoms. 
Below are tips to help you cope with news reports and other stressors related to COVID-19 as we kick off 2021, and resources to help you maintain your mental health during the pandemic.
Processing COVID-19 News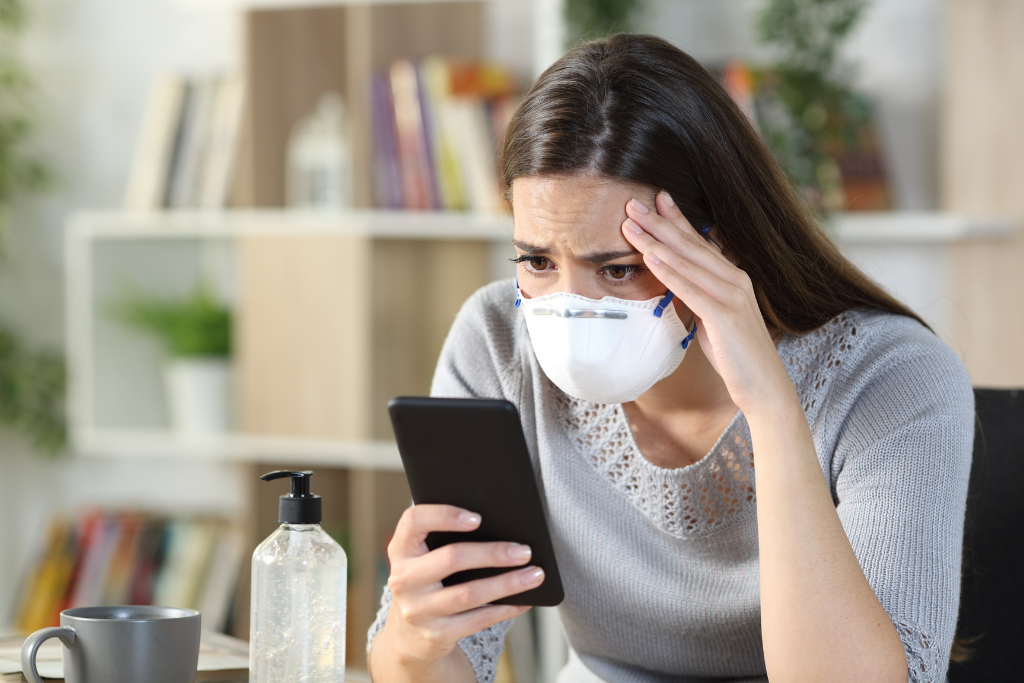 It's easy to get swept up in the air of anxiety that comes with a flood of information, particularly when it's confusing or even contradictory. In the face of social isolation and job uncertainty, it's important to protect your mental and emotional health, especially if you're recovering from a substance use disorder (SUD). 
As we wrote recently, mental health issues and addiction are intrinsically linked. Struggling with one increases the risk of suffering from the other. Fortunately, this also means the opposite is true: nurturing your mental health can help you avoid relapse during times of stress.  
To help you navigate the uncertainty surrounding COVID-19, and the sometimes disruptive decisions made to protect people from catching it, here are five ways to nurture mental health and protect your substance abuse recovery: 
1. Limit your daily news consumption.
Avoid the temptation to hit "refresh" ad nauseam for updates and details. Staying informed is empowering, but falling into an information rabbit hole can cause undue stress. Instead, choose a few reputable sources (one local) to check once a day. Limit your time on social media and message boards, and take your direction from the World Health Organization and the CDC. Becoming intentional about how you consume news will help you to keep the impact of coronavirus in perspective.   
Have questions about mental health?
Call us at 855-430-9426 to speak with a recovery specialist.
2. Keep things in perspective.
 The measures that feel so disruptive — event cancellations, business closures, and measures to prevent large crowds — are in place to protect the people most vulnerable to COVID-19 complications, such as the elderly and people with compromised immune systems. So while it can feel frustrating, perhaps even frightening, to stay home in isolation, take heart that your effort is slowing the spread of the illness so hospitals have capacity to treat people who need help.    
3. Reach out to a mental health professional.
If you're feeling anxious about catching COVID-19, protecting your livelihood, or simply surviving social isolation, reach out for professional help before your feelings escalate. A mental health professional can help you process your emotions and develop healthy coping mechanisms. If you still struggle with substance abuse, consider starting an addiction treatment program. A treatment program will help you safely overcome physical dependence, while connecting you with resources for therapy or counseling.
4. Practice self care.
This means getting plenty of rest, drinking lots of water, and making sure you eat nourishing meals. It also means making time for activities you enjoy. As Dr. Andrew Mendonsa, a clinical psychologist at Sprout Health Group explained in a recent article about preventing negative thought patterns: "Serotonin is what the brain needs to cope, but the brain doesn't necessarily care how this need is met." Some people get their fix by working out. Others watch mindless TV or play video games. The key is to make these self-care activities as much a priority as other tasks on your to-do list. Give yourself permission to rejuvenate.  
---
Need to talk to someone now?
Call us at 855-430-9426 to speak with a recovery specialist.
---
5. Stay connected to people who support your mental health.
Social distancing may prevent the spread of disease, but it can also take a toll on your mental health. If you're recovering from substance abuse, solitude can bring the temptation to use. Although hunkering down with Netflix can feel therapeutic once in a while, humans need social interaction for our mental and physical health. (More on that in this great article by the New York Times.) Stay connected to supportive friends and family who help you feel accountable to your recovery.  If you have the option, continue to attend local AA or NA meetings, following CDC guidelines for interacting with others. Or attend meetings online. Making a habit of reaching out will help you maintain your mental health before you start to feel the effect of isolation. 
Although COVID-19 anxiety may continue to affect everyday life for weeks or months to come, the right mindset can help you stay calm and mentally healthy. If you need help starting your addiction or mental health recovery, call us now to speak with someone about getting the treatment you need. For up-to-date information about COVID-19 vaccines and more, see the trusted references at the end of this article.      
---
Managing COVID-19 Relapse Factors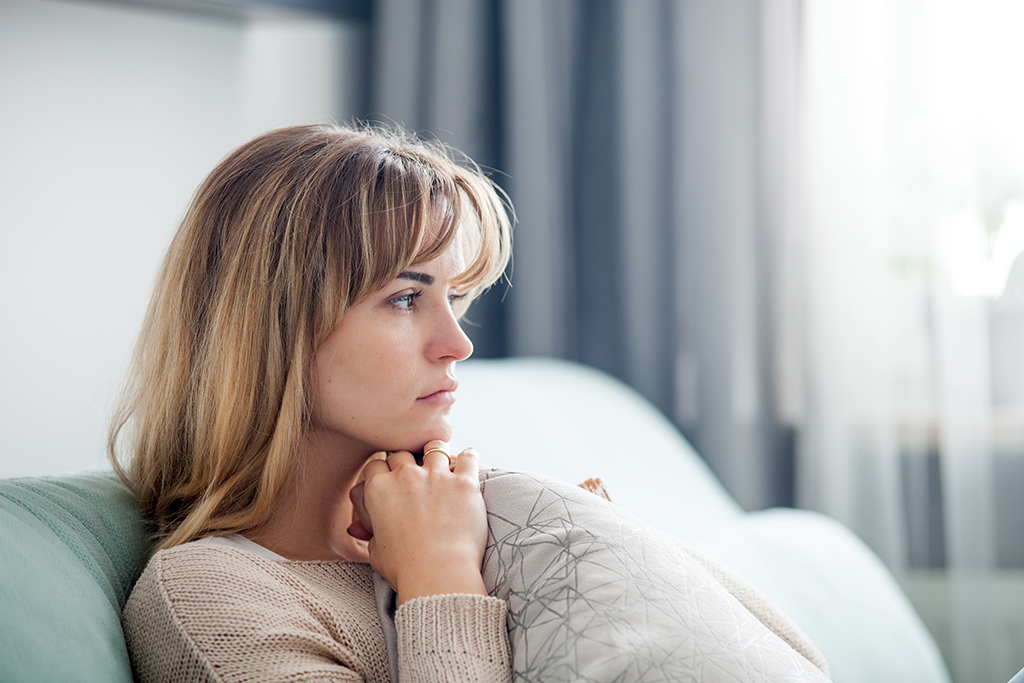 Financial Strain
One of the biggest factors affecting mental health during COVID-19 has been finances. As the pandemic slowed the economy to a halt, nearly 40 million people filed for unemployment last spring. Many others have been forced to accept lower wages or reduced hours, leading to losses in health insurance. For people in recovery from substance abuse, the sudden loss of financial stability, coupled with lingering uncertainty about when jobs will return, is a recipe for relapse.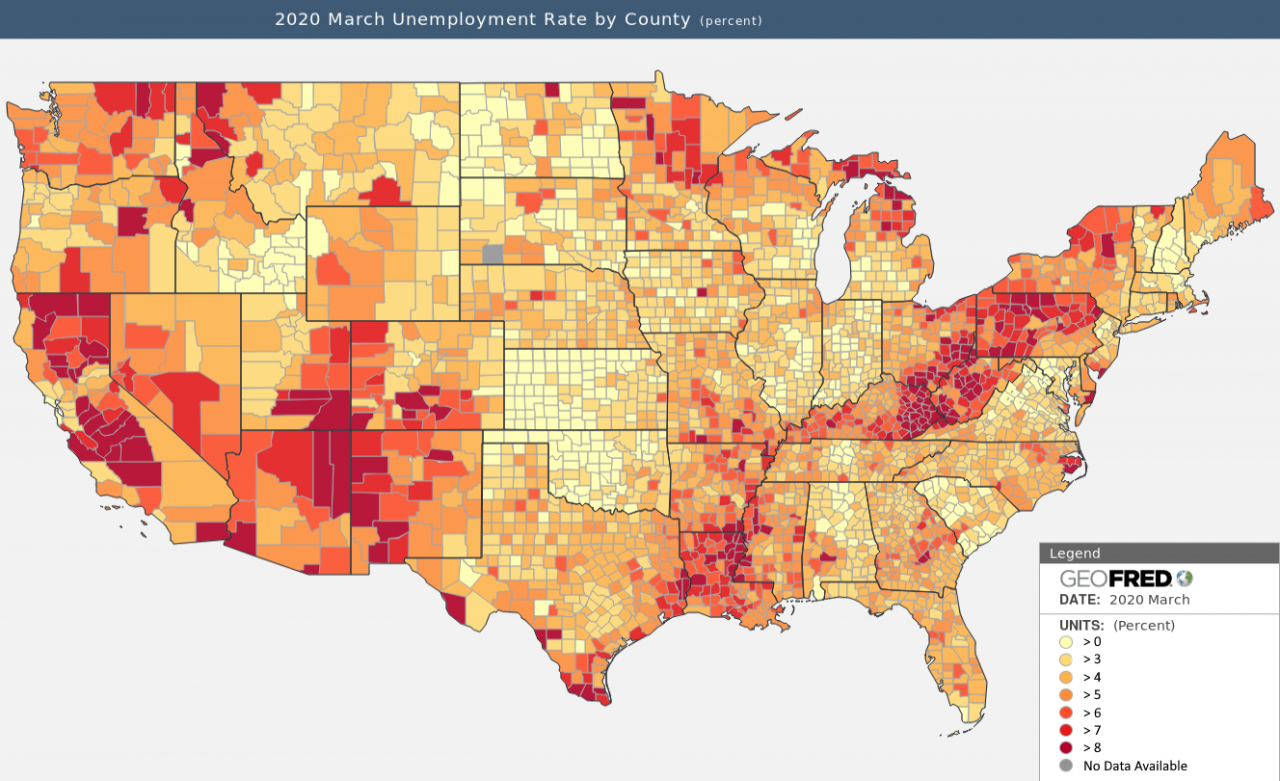 Even for people with effective coping strategies for stress, an event this sudden and impactful sends most of us to rituals that feel safe and comfortable. For people who once found comfort in drugs or alcohol, the ongoing financial strain of a pandemic can be enough to trigger a desire for old feelings. 
If you're suffering financially from the pandemic, take a deep breath and remember that you're not alone. Become educated about the resources available to you, and don't be afraid to ask for help. Here are resources available to help those financially impacted by the COVID-19 pandemic: 
USA Disaster Financial Assistance
SBA Small Business Guidance & Loan Resources
Relationship Stress
Another potential trigger for relapse during the pandemic is relationship stress. Without the chance to interact with friends or colleagues, time pent-up inside can magnify small problems in relationships. As relationship expert Dr. Venus Nicolino recently told USA Today, "When our relationship with society is affected, our relationships with each other are, too." 
The same article cited an informal survey by Tennessee relationship coach Wilson, in which 31% of people said quarantine negatively impacted their relationship. Frustration and resentment doesn't just impact partners; it also affects parents and children, and even roommates. If you're in an abusive relationship, the stress becomes even greater. All of this can lead to a desire for escape. When physically getting away isn't possible, the mental escape of drugs or alcohol becomes attractive. 
You can reduce the strain of relationship stress by carving out some "alone time" at home, or getting out of the house when you safely can. Online resources, such as virtual therapy and counseling, can also help. Here are resources you can find online or on your phone: 
Marriage Counseling: Get Lasting 
Families with Teens: Teen Support
Guided Personal Support: 7 Cups of Tea
Domestic Violence Resources: The Hotline
More: Guide to Free & Affordable Online Mental Health Resources
Social Isolation
People surviving quarantine alone may not have relationship stress, but isolation can be just as detrimental. Social isolation impacts physical, mental and cognitive health, reports the American Psychological Association. This can lead to sleep deprivation, feelings of depression, and even impaired immunity.  
For people in recovery, quarantining alone also means the loss of accountability partners. Without friends, family or in-person recovery meetings, using drugs or alcohol "just this once" in privacy can be tempting. The temptation only grows as the pandemic continues. Fortunately, as we know more about how COVID-19 spreads, we also know more about how to safely socialize. 
Here are a few ways to maintain contact with friends and family without putting yourself at risk: 
Set up virtual game nights or chats. Although it isn't physical interaction, having a set time to chat with friends or family throughout the week can make you feel connected to the people important to you, while also giving you routine. 

Go on a hike or to the park. Socializing outside is a safe way to spend time with loved ones, particularly when you maintain a safe distance and wear a mask. 

Ask friends and family to check in with you. Don't be afraid to tell them you need their support.  
When socializing in person, maintain at least six feet of distance, wear a mask consistently, and wash your hands frequently. If you can do these three things, you can feel comfortable socializing with the people you care about.
Loss of Self-Help Meetings
Another unfortunate byproduct of social distancing measures has been the loss of in-person like AA and NA meetings. Many people in recovery rely on these programs for the personal connection, routine and camaraderie they provide. Online options can be a good alternative, particularly if combined with more personal interaction, such as having a sponsor.  
If you do have a sponsor, the pandemic is a good time to keep in close touch. If you don't have a sponsor, consider an accountability partner, such as a sober companion. You can even choose to have a sober companion live with you for a time. Another option to gain structure and routine is a sober living facility. Many sober living homes, or halfway houses, test for COVID-19 and maintain good social distancing practices, making them a safe alternative to living alone. 
It's also especially important to keep your doctor appointments and continue taking your regular medications. Missing a refill can make existing health problems worse, increasing the temptation to feel better with drugs or alcohol. Many doctors now offer virtual appointments, making it easier to safely attend.
Here are additional self-help and recovery resources: 
Online SMART Recovery Meetings
Loss of Everyday Norms
Another big COVID-19 relapse factor has been the simple loss of everyday norms — lingering to chat with the barista after getting a cup of coffee, meeting friends for dinner, running a quick errand without calculating the health risk. 
When everyday life is disrupted, carefully cultivated coping mechanisms for stress start to feel ineffective. The uncertainty intensifies these feelings, particularly as cities open businesses, only to close them again.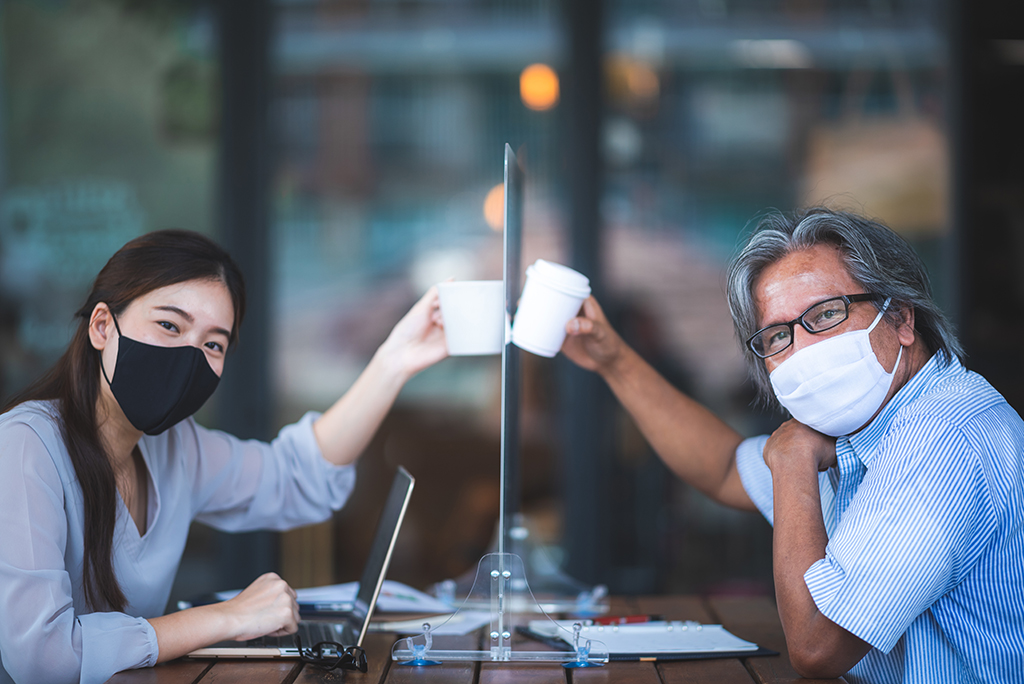 Although you aren't able to go back to your everyday routine just yet, you can combat the negative impact of losing yours by starting new ones. Develop a routine of strolls outside, coffee to-go and socially distant "get togethers" that can temporarily give you a normal that meets your mental and emotional needs.  
Continuing to interact with others is particularly important to maintaining your sobriety and mental health. Now that we, as a society, know how to do so safely with masks and distancing, it is key to moving forward that we start to re-establish new norms.
COVID-19 Mental Health Resources
UPDATES 
MENTAL HEALTH RESOURCES 
CDC – Mental Health and Coping
SAMHSA – Mental Health Resources 
National Institute of Mental Health
Have questions about addiction?
Chat with one of our recovery specialists now.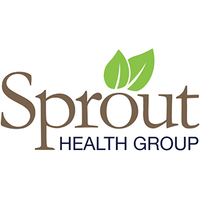 The Sprout Health Group editorial team is passionate about addiction treatment, recovery and mental health issues. Every article is expert-reviewed.