Few years have highlighted the need for accessible mental health resources quite like 2020. Here is our ultimate list of free and affordable online mental health resources to help you cope over the next few months and beyond. If you need treatment for anxiety, depression, or another mental health issue, we can help. Call us or ask a question in the chat box. 
As we brace for more social isolation and uncertainty, online mental health resources have become a lifeline for relieving anxiety, staying connected to friends, and even finding ways to exercise. We've gathered the best apps, communities, forums and relief resources for weathering the storm physically, emotionally, and financially. Many of these organizations also provide opportunities to volunteer.
Online Mental Health Resources
Shatterproof
A national nonprofit with online addiction education & support.
Health Unlocked
A health-focused social network with communities for anxiety, depression, and other mental health issues.
Turn2Me 
Online support group for anxiety, depression, stress, and general mental health run by qualified professionals. Sessions are free, but require a reservation in advance.
Daily Strength
Peer-based online forum and support group for anxiety.
Mental Health Forum
Peer-to-peer community for a range of mental health issues, from anxiety to eating disorders.
7 Cups 
Free 24/7 chat with volunteer listeners. Monthly online counseling available with a licensed therapist for a fee.
Bliss
A free, self-guided interactive therapy program for depression.
Mental Health America
A community-based nonprofit with interactive tools to get help for mental illness.
MentalHealth.gov
A comprehensive, government-sponsored guide with resources for multiple mental health issues.
Struggling with anxiety and addiction?
Call us at 855-430-9426 to speak with a recovery specialist.
Financial Hardship Resources  
211 
Need help right now? In many communities, dialing 2-1-1 will connect you with resources to secure basic needs, from food to housing assistance.
Government Benefits 
Find all available government assistance for which you may qualify.
Net Wish
Request financial assistance for a particular need up to $200.
Need Help Paying Bills 
A reference for state benefit programs, rent assistance, debt relief and money management.
NeedyMeds
A non-profit organization that helps people find assistance to afford their medication.
Smart About Money
Free online courses for saving, health care costs, retirement and more.
Crisis Resources 
ReachOut
Mobile app offering discussions, recommendation, and support from like-minded people and a stigma-free environment.
The National Suicide Prevention Lifeline
Free 24/7 crisis support
The Trevor Project
Crisis intervention for the LGBTQ+ community
IMAlive
Online crisis network with support from trained, certified volunteers.
---
Need to speak with someone today?
Call us at 855-430-9426 to speak with a recovery specialist.
---
Mindfulness Resources
Insight Timer
Free app for sleep, anxiety and stress.
Calm
Wellness app for better sleep meditation and relaxation.
Simple Habit
Meditation app to stress less and do more.
Breethe
Meditation music and  personalized wellness recommendations.
Guided Mind
Free meditation and sleep app.
Exercise Resources
Healthy Runners' Community
Community and forum dedicated to mindful living through mindful running.
Fitness Blender
Free in-home workout videos.
BodyFit by Amy 
Free body-positive workouts for every ability.
Free Online Yoga Classes
A playlist of free meditative yoga classes.
Yoga with Adriene
Free yoga videos for all levels.
Addiction Recovery Resources
Alcoholics Anonymous Online
Online group meetings.
Alcoholics Anonymous Intergroup 
Online meetings directory. 
Narcotics Anonymous Online: Never Alone Club
A Narcotics Anonymous group with daily online meetings and 24/7 for support and fellowship.
The e-AA Group
Multi-topic Alcoholics Anonymous forum.
In most cases online addiction resources are a helpful way to continue the recovery process.  However, if you are suffering from withdrawal symptoms, it is important to seek professional addiction treatment. If you are concerned about how your addiction may affect your physical and mental health, call us at the number below or start a conversation in the chat box. We offer insights and guidance based on your personal situation. 
Have questions about addiction?
Chat with one of our recovery specialists now.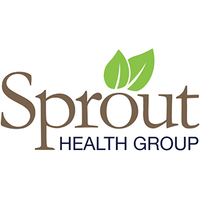 The Sprout Health Group editorial team is passionate about addiction treatment, recovery and mental health issues. Every article is expert-reviewed.