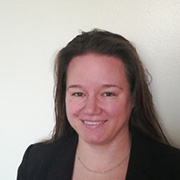 Reviewed By: Barbara Rexer, DSW, LCSW, LCADC, CCS, ICCS, DRCC
Red Ribbon Week 2020 will take place October 23-31. Here's how to get involved to support your loved ones and your community.
Many Americans remember Red Ribbon Week from grade school, but if you're passionate about drug prevention, there's a good reason to put this important event back on your calendar. 
Celebrated during the last week of October, Red Ribbon Week is a nationwide campaign to educate young people about the dangers of drugs and alcohol. By involving members of the community, it helps to spread awareness of drug abuse through personal stories and shows of support for drug-free living. Here's what to know about Red Ribbon Week, and how you can get involved. 
What Is Red Ribbon Week?
Red Ribbon Week began in 1985 after the kidnapping and murder of DEA agent Enrique Camarena at the hand of drug traffickers. To celebrate his commitment to fighting illegal drugs, people in his community began wearing red ribbons to honor his memory. 
In 1988, three years after the agent's death, the National Family Partnership (formerly the National Federation of Parents for Drug Free Youth) sponsored the first Red Ribbon Week. Since then, the event has become the nation's largest and longest-running drug prevention campaign. Its primary goal is to educate youth about drugs and to encourage a drug-free lifestyle among all ages. 
This year's theme is, "Be Happy. Be Brave. Be Drug Free." Events will take place from October 23-31.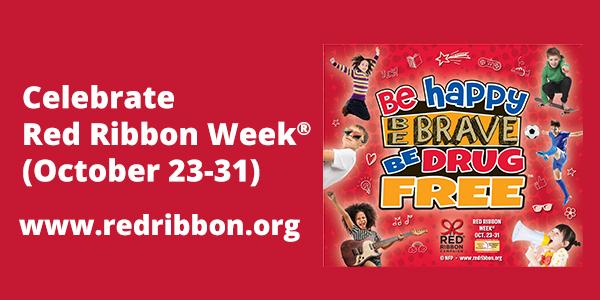 Why Is It Important? 
Red Ribbon Week is important because it encourages an open dialogue about drug use. Drug addiction can be difficult to talk about, particularly with youth. Some parents may want to leave their own past alone, and others may not want to bring up the topic at all for fear of sparking interest. But research shows that prevention is the most effective way to tackle substance use disorders. Red Ribbon Week makes it easier to start a conversation. 
The focus on simple actions is another reason Red Ribbon Week is so important. The campaign is designed to promote the idea that even small gestures make a difference. 
How Can I Get Involved? 
Getting involved in Red Ribbon Week is easy. As with most events in 2020, you can even participate in virtual activities that will help you maintain social distancing. Here are a few things you can do to celebrate throughout October:  
Plan a "Cruise By" within your community. This activity, suggested by the Red Ribbon Campaign, involves gathering community members in a car caravan to show support for drug awareness with signs and decorations. You can even call local fire and police departments to join. 
Enter the Red Ribbon Week photo contest. Through November 1, you can submit Red Ribbon Week photos to

www.redribbon.org/contest

. The winner, announced on December 2, will select a school of their choice to receive a new iPad and $1,000. 

Share your story. Red Ribbon Week has a huge social media presence. Sharing your own experiences with addiction can help to inspire others. This year's hashtags are #RedRibbonWeek and #BeHappyBeBraveBeDrugFree. Take a moment to add these tags to your post when you share your story so that you can reach more people. 
Submit ideas for next year's Red Ribbon Week theme. Each year Red Ribbon Week has a theme. In 2020, the theme is "Be Happy, Be Brave, Be Drug Free." You can submit ideas through the

Red Ribbon website

. If your idea is chosen, you will win $500 in Red Ribbon merchandise for next year. 

Plant a red tulip bulb. This is another popular idea from the Red Ribbon Campaign. When the flower blooms in the spring, it is a reminder of what can grow with patience and hard work. 
Adding Mental Health to the Conversation 
Although Red Ribbon Week events do a lot to bring awareness to drug and alcohol addiction, notably absent is the connection between mental health and substance use disorders. About half of people who struggle with addiction also suffer from anxiety, depression and other mental health disorders. These issues often develop during adolescence, making it particularly important to educate teens about their role in substance abuse. Checking in with young people about their overall well-being is an easy way to make mental health part of the conversation about drugs. Here are additional resources to help you: 
Understanding Co-Occurring Disorders
The Ultimate List of Free & Affordable Mental Health Resources
Do I Need a Mental Health Evaluation?
What If I Struggle With Addiction? 
If you or a loved one struggles with addiction, there are a number of paths to recovery that you can take. For many people, inpatient treatment facilities are typically a crucial first step to true recovery. However, they aren't the only option. For those who need to continue working or caring for family, an intensive outpatient program is a more flexible alternative. Like many things, there is no "one-size-fits-all" treatment. 
At Sprout Health Group, we believe in personalized treatment for every client. Our intake specialists consider your goals, life circumstances, and your whole physical and mental health when recommending a treatment path. Call us at the number below or ask a question in the chat box to start your recovery journey.
Have questions about addiction?
Chat with one of our recovery specialists now.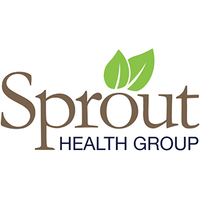 The Sprout Health Group editorial team is passionate about addiction treatment, recovery and mental health issues. Every article is expert-reviewed.