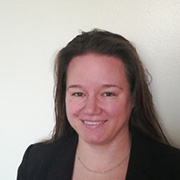 Reviewed By: Barbara Rexer, DSW, LCSW, LCADC, CCS, ICCS, DRCC
Health professionals have long known that exercise can reduce the risk of teen depression. New research shows that even moderate activity counts. Teens who cut sedentary behavior by two hours a day can reduce their risk of depression by 22%.
Physical exercise has long been associated with improved mental health in adolescents, but teens don't have to hit the gym or join the basketball team to see the benefits, new research says. A study published this month in The Lancet psychiatry journal suggests that even light physical activity, such as taking a walk or performing daily chores, can help reduce rates of depression.
Teen depression has increased by as much as 52% between 2005 and 2017, the same period in which smartphones became central to teen life. Twenty years ago, high schoolers spent their free time at the mall. Today, they shop their way through Amazon and socialize on Instagram. These small changes in behavior seem trivial, but researchers have found that even a modest increase in sedentary behavior has an outsized effect on the brain. The Lancet journal findings show that teens are becoming more sedentary, which may factor in rising rates of teen depression.
Have questions about depression?
Call us at 855-430-9426 to speak with a recovery specialist.
About the Study 
To assess the effect of movement on the mind, researchers used information from the Children of the '90s study by the University of Bristol, which has followed 14,500 women and their children for the past 30 years. That study followed 4,257 adolescents ages 12, 14 and 16 over three 10-hour days while the participants wore accelerometers to record whether they were moving or sedentary. By assessing this data, researchers found a correlation between rates of sedentary behavior and depression.    
"A lot of initiatives promote exercise in young people, but our findings suggest that light activity should be given more attention as well," senior author Dr. Joseph Hayes, a psychiatrist and clinical research consultant at University College London, said in a statement.
Hayes and his colleagues found that an hour of movement each day at age 12, however mild, correlated to an average 10% reduction in depression at age 18. The key, Hayes suggests, is the reduction in sedentary behavior.  
In fact, the team's data shows that reducing sedentary behavior by just two hours a day throughout middle school and high school can reduce depression by 22%. Reducing sedentary behavior can be as simple as cooking, playing an instrument or caring for a pet. Working up a sweat, although a boost to mental health through feel-good endorphins, is not required to stave off depression.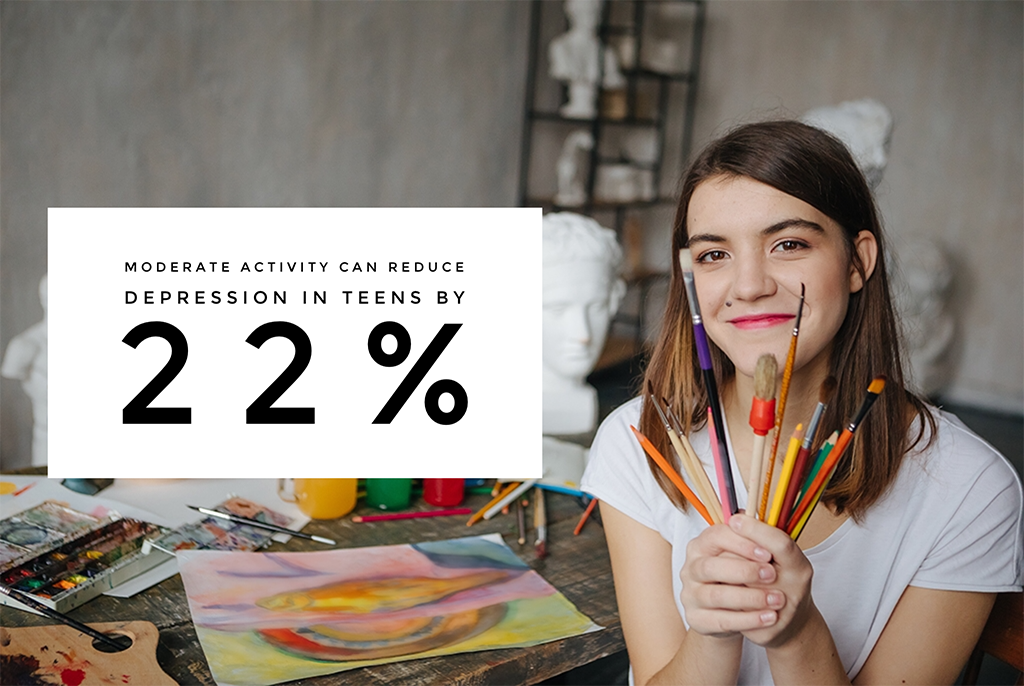 Teen Depression & Substance Abuse 
Addressing mental health issues, such as anxiety and depression, can also help teens lower their risk of substance abuse and alcoholism. According to the National Institute on Drug Abuse, 60% of addicts struggle with co-occurring mental health disorders. Because their brains are still developing, teens are even more vulnerable to substance abuse disorders. For all ages, it becomes easy to self-medicate with drugs and alcohol without appropriate treatment for mental health issues. Early intervention is key to helping those who struggle with depression find healthy ways to manage their symptoms.  
Co-occurring disorders can also make addiction treatment more challenging. This is particularly true if the disorders go undiagnosed, as unfortunately is often the case. More than 20 million Americans aged 18 and older experienced a substance use disorder in 2014, according to The most recent  SAMHSA data; in the same year, 43.6 million Americans experienced a mental health illness. Of those who experienced both, just 44% received treatment for either their mental health issue or their substance abuse issue. Less than 8% received treatment for addiction and a co-occurring disorder. 
This is why Sprout Health Group starts the intake process with a personalized assessment to identify co-occurring mental health issues. Since co-occurring disorders require dedicated treatment apart from addiction treatment, personalization allows us to address each client's whole health. 
"The statistics on co-occurring disorders stress the importance of a treatment program being licensed to address both a substance use disorder and a mental health disorder," said Barbara Rexer, PhD, Executive Director of Sprout facility Advanced Health and Education. "At Sprout, we are licensed to treat both. From our perspective, is great to see a study focused on early risk factors."
---
Need to talk to someone now?
Call us at 855-430-9426 to speak with a recovery specialist.
---
Recognizing Depression in Your Teen
Early intervention is often key to treating depression in adolescents. Although most teens experience mood swings and irritability, a few key signs can help parents recognize a need for intervention. Often times, duration of a behavior or a sudden change in behavior is key:  
Ongoing listlessness 

Changes in appetite 

Disinterest in once-loved activities  

Abnormal sleeping patterns 

Changes in academic performance 

Desire to be left alone (alienating friends) 
This questionnaire, designed by the American Academy of Child & Adolescent Psychiatry, can help parents distinguish between depression and normal teen angst, better recognize when to seek professional help.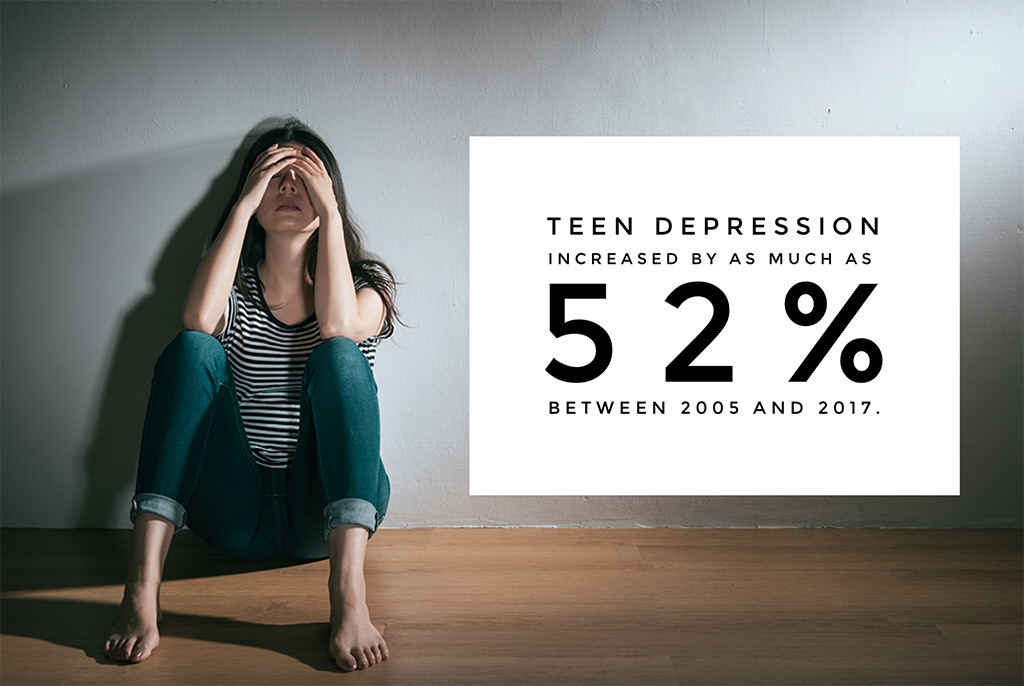 Helping Your Teen Decrease Sedentary Behavior
Parents have many ways to help teens sneak in more movement. This is true even for teens who don't love the idea of working up a sweat. Here are just a few: 
Establish daily "screen free" time away from electronics and cell phones 

Encourage meal prep and cooking as a family

When you can, sit down and eat as a family  

Establish daily chores, such as washing the dishes or taking out the trash 

If you live near public transportation, give your teen the freedom to us it 

Encourage a part-time job that requires movement, such as waiting tables 
Although many factors lead to depression, learning the risks can help parents promote a healthier lifestyle in the home. This in turn leads to improved mental health for their teens and a lower risk of substance abuse disorders.    
Seeking Treatment for Addiction
If you or a loved one suffers from drug or alcohol addiction alongside depression, anxiety or other mental health issues, look for a treatment center experienced in treating co-occurring disorders. Look for a treatment center that specializes in a fluent process with a focus on lifelong recovery. The right facility will go beyond treating physical addiction with counseling, education, and resources to continue recovery after detox. 
Have questions about addiction?
Chat with one of our recovery specialists now.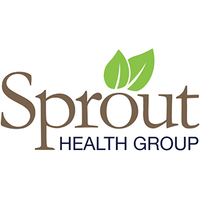 The Sprout Health Group editorial team is passionate about addiction treatment, recovery and mental health issues. Every article is expert-reviewed.