Recovering from addiction is hard, but it's worth it. Here's how to navigate the road to lifelong recovery.
---
Recovering from addiction is often a long road, and it can involve many stages. Inpatient drug rehabilitation is often the first crucial step. If you struggle with addiction and have tried other options unsuccessfully, inpatient care may be the best option for you. You'll receive a full personalized assessment, go through medical detoxification if it's necessary, and then be admitted for inpatient treatment. This treatment will be tailored to your specific needs and will typically include therapy, medication, aftercare, and a discharge plan. 
Once you've completed inpatient treatment, you'll need to develop coping mechanisms to manage stress and other triggers. This is why a treatment plan that focuses on your whole health and well-being is so important. Below, we'll look at each step toward lifelong recovery. 
Personalized Assessment
The first step in an inpatient rehab program is a personalized assessment. You may meet with a therapist, a medical doctor, and a psychiatrist, who may evaluate your medical and psychological history. These evaluations will help the team learn more about your overall health and source of addiction so they can treat your symptoms appropriately. You may be asked details about your addiction for additional insight for a comprehensive health plan, such as the circumstances that trigger it or social events that led up to it. 
It's important to be as forthcoming as possible during your intake interviews, especially about your physical and mental health and your substance abuse habits. Holding back information about your addiction, for example, or being less than honest about how often you use a drug or how much of it you use, can impede your treatment. It could even keep you from being admitted to a treatment program entirely. It's extremely important to let the medical professionals help you during your intake, as well as during your time in treatment. That means opening up and admitting what is really taking place with your addiction.
Any information that you disclose during this process throughout treatment is confidential and protected by the Health Insurance Portability and Accountability Act (HIPPA). The information that is collected during this intake will be utilized only as a means to develop your individual treatment plan since each patient has unique needs. This plan will be used to guide you through the process of inpatient treatment, discharge, and aftercare. 
Have questions about recovery from addiction?
Call us at 855-430-9426 to speak with a recovery specialist.
Medical Detox
If you struggle with substance abuse or addiction, it can be dangerous to try to quit cold turkey. You'll likely experience severe withdrawal symptoms, both psychological and physical. In addition, if you slip up and use the substance again, you could accidentally overdose given your lowered tolerance. 
Medical detox is vital to limit the risk of overdose and relapse. Your needs will be assessed, and you'll have a medical team carefully monitoring your specific needs. Your medical professionals will develop a plan to safely lower your physical dependence on the drugs or alcohol that you've been using, with the goal of eventually eliminating it completely. 
Medical detox typically happens as part of an inpatient program, which may last between 6 and 16 days. It's important to remember, however, that detox is only the first crucial step toward recovery. Medical detox programs help you slowly and carefully reduce drug use while limiting physical symptoms of withdrawal and the chances of overdose. Once detox is complete, it is important to continue your recovery with a fluent process that addresses any co-occurring disorders, such as mental illness, and gives you coping mechanisms to manage future stress.   
Intensive Therapy
While millions of Americans deal with substance abuse in their lives, a surprisingly low number receive treatment. To successfully achieve recovery from addiction, you need a scientific program backed by research that provides intensive therapy. 
Therapy during rehabilitation is essential. Clients begin therapy a part of intensive treatment but must continue to bridge entry into life after rehab. Often, relapse happens when a person tries to jump back into daily life without learning important coping mechanisms that they'll need to deal with social pressures, daily stress, and for some, symptoms of multiple co-occurring disorders. Intensive therapy helps clients receive ongoing support, both in rehabilitation and after they leave a residential program. Therapy can help you work to rebuild your life and repair important relationships with a lowered risk of relapse. 
Types of Therapy:
There are numerous types of therapy to help you cope with the symptoms of ongoing substance abuse. A few of these include the following:
Cognitive Behavioral Therapy (CBT)
Cognitive behavioral therapy focuses on helping clients challenge unhealthy thoughts or behaviors by teaching them coping strategies for managing stress and emotionally triggering situations. The effectiveness of CBT has made it a common method for treating drug addiction and co-current disorders, and it is the core treatment modality provided at Sprout Health Group. 
Solution Focused Brief Therapy (SFBT) 
Solution-focused brief therapy focuses on goals, working to help clients find their own healthy solutions to the issues that they're experiencing. The therapist works from the viewpoint that the client comprehends what is holding them back, but is possibly unable to sort out the solution to solve the issue on their own. 
Psychoeducational Group Therapy
Group therapy allows residential clients to share their life experience and learn from the life experience of other clients. You'll also learn important facts about substance abuse and the recovery model. These group interactions can help you learn how others handle their addictions and can provide you with extra insight into substance abuse. 
Specialized Therapy Options 
Many residential facilities also offer specialized therapy like music therapy, art therapy, yoga, family therapy, or outdoor therapy. These therapies can help people recovering from addiction to discover new hobbies and find healthy coping mechanisms for stress.
Aftercare
Aftercare, takes place just after rehabilitation or detox from drugs or alcohol, is essential to long-term recovery. In this phase, clients learn to develop healthy habits and self-care, while rebuilding trust and relationships with family and friends. 
Because aftercare is the first time clients start to implement what they have learned from therapy on their own, it is a particularly high-risk time for relapse. It's important to set long-term goals as you design an aftercare plan. The skilled professionals at the rehabilitation center will work with you to help you undo negative habits you've picked up during addiction. 
You'll also learn healthy new habits, like self-care, healthy eating, and stress management. You'll learn how to manage triggers that cause you excessive stress, like which friends to spend time with, which locations make you feel like using, and how to limit your exposure to these situations. The process of sobriety can mean limiting connections with individuals that cause issues, as well as fixing and rebuilding relationships that you've damaged during spells of addiction. 
Some individuals opt to live in sober living homes as part of aftercare. There may be less monitoring in these homes than in inpatient rehab, but you'll still be monitored, and it's essential to maintain sobriety to live in a sober living house. These programs also tend to encourage you to share with your peers, which can help quite a bit as you work through recovery, helping you to feel less alone.
---
Have questions about addiction?
Call us at 855-430-9426 to speak with a recovery specialist.
---
Ongoing Recovery
Even after you've fully transitioned from a sober living house or perhaps assistance from friends and family to life on your own, it's important that you continue efforts to maintain a healthy mindset in recovery. Below are a few ways to continue your commitment to lifelong recovery after rehabilitation and therapy:
12 Step Programs – Programs like Alcoholics Anonymous and Narcotics Anonymous are set up to provide their members with anonymous support as they cope with addiction. These programs can be a good way to build relationships that will help support you for a lifetime of sobriety.
Healthy Hobbies – Work to build a toolbox of personal coping skills to help you in times when you're struggling. Options like crafting, journaling, meditating, yoga, or exercise can all be good ways to manage cravings and help you fight addiction.
Ongoing Therapy –  Set up ongoing outpatient appointments with a professional therapist or counselor for talk therapy. These talented individuals can help you learn new coping skills to adapt to new issues that you experience after your discharge from an inpatient facility. 
Recovering for Life
Lifelong recovery from addiction takes hard work and an ongoing commitment to self-care and a healthy mindset, but the rewards are worth it. In addition to therapy, personal coping mechanisms and 12 Step Programs, developing a support system can help you when stress or other triggers threaten your progress.  
Speak with trusted family and friends about what you've experienced and pull together a group of individuals that you can reach out to if you find yourself in a low place. Find healthy family and friends that are willing to get you out of the house, pursue a hobby with you, and help you build the new life skills that you need.
Over time, you can determine which hobbies are enjoyable for you and find new, healthy things to do in your free time. You may find that you make new friends during this process, as well. Either way, allow these people to help you build a happy, satisfying life after addiction. Set goals, make plans, and design the life you've always wanted. Begin your journey of recovering for life today, so that you can start to imagine a life that's in line with your long term goals. Call the number below to take the first step on your own road to recovery.
Have questions about addiction?
Chat with one of our recovery specialists now.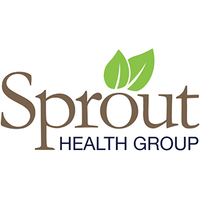 The Sprout Health Group editorial team is passionate about addiction treatment, recovery and mental health issues. Every article is expert-reviewed.