Is vaping safer than smoking? Are there hidden health risks? As vaping has gone mainstream, many parents still have questions. Here are answers.
---
A decade ago, someone puffing a strange-looking pen, trailed by a plume of odorless "smoke," might have raised some eyebrows. Today, most people wouldn't look twice. With 1 in 12 Americans saying they vape at least once a week, electronic cigarettes have squarely entered the mainstream. And with little regulation to suggest otherwise, many see vaping as a safer alternative to smoking.   
But in light of an epidemic that has caused 47 deaths to date and sickened more than 2,000 people nationwide, that perception is changing, prompting a second look from public health officials. As new dangers come to light, the vape industry has also come under scrutiny for targeting kids and teens with marketing that encourages addiction from a young age. 
With so many new questions about vaping, separating fact from misinformation can be a challenge. If you're the parent of a teen facing these new pressures, here's what you need to know about the rise of vaping, the immediate and long-term health risks, and the potential for addiction. 
What Exactly is Vaping? 
Introduced in the late 2000s as a smoke-free alternative to cigarettes, vaping refers to the act of inhaling aerosolized liquid (liquid that has been turned into a gas), which users breathe from an electronic device called a pen. Original pens were designed to look like traditional cigarettes, but today's "e-cigs" often look more like slender pipes with a mouthpiece. 
Users insert a flavored cartridge, sometimes called a pod, then draw the vapor into their lungs for a nicotine hit two to five times that of a regular cigarette, depending on the brand. Rather than nicotine, some pods contain THC, the psychoactive ingredient in marijuana. 
Have questions about vaping?
Call us at 855-430-9426 to speak with a recovery specialist.
Why Is Vaping So Popular?  
Vaping has risen in popularity for a number of reasons. Their small size, compact design and minimal plume make them more discreet than smoking, which can make a vaping habit more difficult for parents to recognize. Vaping also eliminates tell-tale physical signs, like yellow fingers and teeth, or the lingering "ashtray" smell that seems to follow smokers. 
Notably, vaping has also become popular because of a false perception that isn't all that harmful. When e-cigarettes first hit the market, many public health organizations — including the American Heart Association and the Cleveland Clinic — touted them as an opportunity to help smokers quit. Former surgeon general Richard Caroma even joined the board of an e-cigarette company. This early tolerance among government officials and health organizations kept the spotlight off vaping's own health risks for nearly a decade, but those risks are now coming into focus.  
Is Vaping Really Harmful? 
It turns out, what you don't know can hurt you. Fewer carcinogens might lead to less lung irritation or offensive odors, but the seemingly milder effects of vaping have only served to mask the underlying health risks. Vape advocates, for example, have long pointed to the "water vapor" released from e-cigarettes and vape pens as harmless. The truth is, very little of the vapor released is water. When heated, solvents in the e-juice of vape pods release chemicals that more closely resemble cigarette smoke, introducing a health risk to bystanders. 
Moreover, nicotine and THC are harmful no matter how they're ingested. Whether smoked or vaped, nicotine can cause an increased risk of blood clots, atherosclerosis, peptic ulcers, changes in heart rhythm, and lung spasms. THC can lead to lung irritation, increased heart rate, impaired memory and anxiety. 
Vaping products themselves pose other risks. Defective batteries have exploded during use, leading to severe burns. Liquid nicotine poisoning, meanwhile, prompts thousands of calls to poison control centers every year. And, of course, recent news has shown that vaping can also lead to serious illness.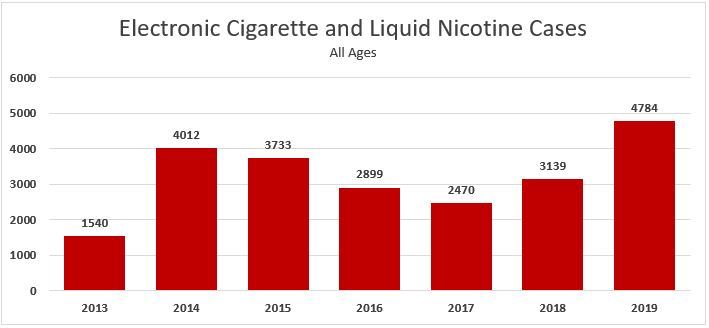 What's Behind the Recent Vaping Epidemic?   
In early 2019, cases began to appear of a life-threatening lung illness tied to vaping. Victims reported difficulty breathing, nausea, vomiting, diarrhea, fever and fatigue, among other symptoms. Now identified as EVALI (e-cigarette or vaping product associated lung injury), the illness has led to dozens of deaths. Although most patients recovered, many required serious medical attention.  
After a months-long scramble, researchers traced a majority of cases to vaping liquids containing THC and a thickening agent known as vitamin E acetate. In response, FDA and the Center for Disease Control have issued warnings against using non-nicotine vape products or any products bought illicitly. But these measures may not be enough without further research. 
In one notable example, reported by NBC, doctors traced EVALI symptoms to toxic metals leached from the e-cigarette coil. The vape pen in this case contained nicotine, not THC. With roughly 20% of cases not involving THC, more research remains before doctors will know how to definitively prevent EVALI.  
The Risk for Teens  
Although EVALI has shown the potential for serious, immediate health problems related to vaping, the most alarming risks are more subtle — especially as they relate to kids and teens.  
Some public health officials fear that vaping has revitalized interest in smoking, which until now has been on a steady decline. Unfortunately, new research shows that vaping may reverse this course. A study of roughly 2,000 teens in California showed that high schoolers who vape are actually more likely to start smoking cigarettes — and unlikely to stop once they start. Rather than swapping cigarettes for vape pens, a growing number of teens are using both. 
The marketing tactics of vape companies haven't helped. Led by market leader Juul, which sells about 70% of all vape products, vape products are targeting kids as young as 13 with flavors like Crème Brulee, Cotton Candy, Bazooka, Mint Cucumber, Joe Bubble Gum and Zombie Blood. 
If the plan is to hook young users in grade school, it's working. The FDA reports that 2 million middle school- and high school-aged students used e-cigarettes in 2018, including nearly 1 in 10 eighth graders. A survey by the New England Journal of Medicine revealed that more than 20% of high school seniors had vaped in the last 30 days. 
---
Have questions about addiction?
Call us at 855-430-9426 to speak with a recovery specialist.
---
A Gateway to Harmful Drugs
Vaping has also made THC more accessible to young users, increasing their likelihood for a lifetime of addiction. These risks are harmful enough, but the dangers don't end there for teens. 
Manufacturers of even more dangerous drugs, such as K2/Spice (synthetic marijuana) and bath salts, have mimicked the kid-friendly marketing of vaping brands by using similar colors, packaging and flavors. Despite regulators' best efforts to keep synthetic drugs off store shelves, they continue to appear. Often, they show up in the same smoke shops and drug stores as vaping accessories. By desensitizing teens to the effects of mood-altering substances, vaping can indeed act as a gateway to other, more devastating drugs.
If you're a parent of a teen who may be susceptible to marketing from vape or synthetic drug companies, these resources can help you share the dangers with your child: 
Surgeon General Tip Sheet for Parents
D.A.R.E. Vaping Resource for Parents
Getting Help for Addiction
If vaping has led to drug addiction for you or a loved one, know that there is help. Sprout Health Group specializes in addictions treatment through a unique, evidence-based, treatment program that leads to lifelong recovery. You'll find personalized treatment based on your specific needs, with guidance to develop and maintain a healthy lifestyle. Sprout Health Group is dedicated to helping clients and their families rebuild their lives, their health, and their mindfulness. Call the number below to learn about treatment options for your unique struggles, or those of a loved one.  
More Resources for Parents 
The Surprising Truth About Study Drugs
5 Intervention Mistakes to Avoid
8 Benefits of a Residential Addiction Treatment Center
Have questions about addiction?
Chat with one of our recovery specialists now.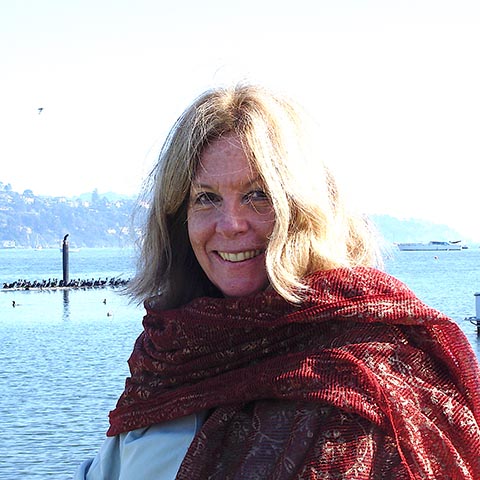 Susan Kime, MA, PCP, NCC, is a certified counselor who has worked directly in the fields of addiction recovery and mental health. A professional health & wellness writer, she has written for myriad publications about the intersection of mental health, wellness, and lifestyle.