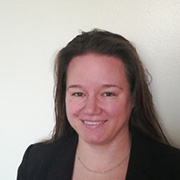 Reviewed By: Barbara Rexer, DSW, LCSW, LCADC, CCS, ICCS, DRCC
If you struggle with addiction to drugs or alcohol, the prospects of becoming a new parent can feel overwhelming. Drug use during pregnancy can have a number of impacts on your health and your baby's, but the good news is, you're not alone. Here's how to get help.
By Dr. Barbara Rexer, DSW, LCSW, LCADC, CCS, ICCS, DRCC
Addicted and expecting?
Call us at 855-430-9426 to speak with a recovery specialist.
Most parents worry about the health of their unborn child, and it's common to wonder different substances can affect your pregnancy. Drug use during pregnancy introduces a degree of risk, but the amount depends on the substance and the circumstance. If you are wondering about the effects of drug use during pregnancy, here's what soon-to-be and new parents need to know.
Drug Use and Pregnancy Statistics
Drug and alcohol use can lead to a range of pregnancy complications and could harm a developing fetus. Studies show that mothers who smoke during pregnancy, whether tobacco or marijuana, may be 2.3 times more likely to have a stillbirth, while the rate for stimulant and prescription pain reliever users is 2.2 times greater than the average. Babies born to mothers who smoked tobacco and drank past the first trimester had a twelvefold increased risk of sudden infant death syndrome. Alcohol use can lead to fetal alcohol syndrome, which may result in a lower birth weight, problems with brain and central nervous system development, and behavioral issues.  
Despite these risks, a surprising number of women continue to use during pregnancy. According to the CDC, 1 in 9 women surveyed reported having at least one drink in the previous 30 days. Of those who drank, a third said they had at least one binge drinking episode.   
These statistics might be an eye-opener, but it's important to remember that substance use disorder is treatable. If you struggle with drug or alcohol use, getting the help you need to recover can eliminate the risk to your baby.  
The Effects of Common Drugs
Many substances have an impact on pregnancy. If you are tempted to use recreationally, it's important to know exactly what that impact will be. Here are the effects of commonly used drugs on a developing fetus: 
Alcohol
Alcohol exposure in particular is connected with behavioral problems and certain congenital disabilities. Structural changes in the brain negatively impact cognition. In infants with fetal alcohol syndrome, there are physical and neurobehavioral side effects. These can include limb and finger deformities, heart problems, kidney abnormalities, structural changes in the head and on the face, mood swings, intellectual disabilities, and more.
Marijuana
As marijuana becomes legal or decriminalized in more states, more women are using it to alleviate morning sickness and reduce stress. Some companies are even marketing cannabis to expectant mothers. Although more research is needed to determine the specific effects of marijuana, the American College of Obstetricians and Gynecologists recommends against using marijuana both prenatally and while breastfeeding. SAMHSA reports that marijuana can lead to preterm birth or stillbirth. Babies may also face growth and development issues as they get older.
Cocaine
With cocaine, babies can be born with a range of ailments, both physical and mental. Declines in cognitive performance, information processing, and attention span are common. These deficits not only impact them as school children but throughout their lives.
Opioids 
Opioid exposure during pregnancy negatively impacts the fetus as well. Use by the mother is associated with preterm birth, congenital disabilities, poor fetal growth, and even stillbirth. There's also a chance of neonatal abstinence syndrome (also known as neonatal opioid withdrawal syndrome), a condition that causes tremors, sleep difficulties, vomiting, dehydration, hyperactive reflexes, seizures, and more.
Benzodiazepines 
In some cases, benzodiazepines, such as Xanax, Ativan, Valium or Klonopin, can lead to toxicity in newborns. This may lead to reduced muscle tone, breathing problems, and sedation. Additionally, infants born to mothers who use benzodiazepines may suffer from withdrawal, which can cause sleep disturbances, irritability, and even seizures. Preterm birth and low birth weight are also more likely to occur.
OTC Medicines 
Over-the-counter (OTC) medicines, including certain supplements, may also harm fetuses. For example, non-steroidal anti-inflammatory drugs (NSAIDs), like ibuprofen and naproxen, could potentially cause heart defects. As for supplements, black cohosh, ginseng, goldenseal, juniper, kava kava, St. John's wort, and a variety of others also come with potential risks, including possible congenital disabilities or early labor. If you're unsure about the effects of an OTC medicine, check with your doctor before taking it. 
Getting Help for Addiction When You're Pregnant
If you struggle with addiction and are pregnant, or plan to become pregnant, you are not alone. Many resources are available to help you. Often, formal treatment is the best approach. By working with medical professionals, you can receive the support you need while receiving guidance that can help you maintain a healthy pregnancy moving forward.
For many women, inpatient treatment is the best approach. With a residential program, you can detox in a safe environment and receive care from trained professionals who can answer your questions and guide you safely through detox. Additionally, you'll be in a temptation-free environment filled with supportive people.
For soon-to-be mothers who have a strong support system and limited to no risk of dangerous withdrawal symptoms, outpatient treatment is also a viable approach. Again, you will work with medical professionals but have the ability to remain home throughout the process.
Formal treatment programs can also help you gain access to resources for therapy and counseling. Additionally, your program can help you find ongoing resources, such as alumni events and women-only meetings that can give you the support you need after treatment.
---
Have questions about addiction and pregnancy?
Call us at 855-430-9426 to speak with a recovery specialist.
---
Resources for New Parents
There are a variety of programs that can help new moms and dads. If you worry about providing for your child in recovery, the government-run Women, Infants, and Children (WIC) program can help you secure healthy food. Medicaid could also supply your infant with healthcare if you meet the criteria.
For pregnancy, breastfeeding, and similar assistance, organizations like Centering Pregnancy/Parenting, La Leche League, and Postpartum Support International can help. You can also find helpful information through a range of resources, including:
Tips for Staying Healthy as a New Parent
Being a new parent is challenging. If you are also battling an addiction, it can be even harder. Fortunately, with the right support, you can increase your odds of staying sober and healthy.
First, build a strong support system. Enlist help from family and friends, connect with other new parents, and go to addiction support meetings (such as AA or NA). Having a strong foundation increases your odds of success.
Next, work to let go of negative emotions. Resentment or ruminating on past mistakes can increase your odds of relapsing, so you need to find paths for processing your anger or frustration in a constructive manner. Whether that's through talk therapy, channeling your feelings into an activity, or using another approach, the important part is to recognize your emotional responses and to learn to move past them.
Additionally, work to embrace daily practices that leave you feeling centered. For some, those practices are spiritual, such as prayer. For others, meditation, yoga, or other relaxing activities that create space for reflection can do the trick.
Finally, make time for self-care. As a new mom or dad, your focus will largely be on your child. But, if you neglect yourself, mounting stress and exhaustion can be detrimental to your sobriety. That means you need to ensure you care for yourself as well, increasing your odds of long-term success.
Have questions about addiction?
Chat with one of our recovery specialists now.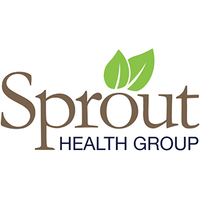 The Sprout Health Group editorial team is passionate about addiction treatment, recovery and mental health issues. Every article is expert-reviewed.