What is a medical detox? How is it different from rehab? Here's what you need to know.
---
If you suffer from an addiction to drugs or alcohol, starting recovery can be difficult. It's easy to become overwhelmed about your options or feel confused about the kind of treatment you need. Fortunately, you don't need to be an expert on addiction to start getting expert treatment. 
At an addiction treatment center, medical professionals will guide you toward the best treatment for you based on your history, health and other factors. In some cases, you'll need a medical detox before you can begin the rehabilitation process. In other situations, you'll be able to jump straight into the work of rehabilitation. Whatever your personal story, the journey toward recovery starts with seeking out professional help.

Starting Treatment
As you begin treatment, a personalized assessment will help medical professionals know precisely how to meet your needs. This assessment will include questions that cover your medical history, your mental health symptoms, and any history that you have of addiction, trauma, and chronic pain. The facility will also need to know about your current and past medical history so that they can manage your drug addiction along with your physical health. 
It's vital that you communicate honestly with the clinicians through this assessment so that they have full and accurate information as you begin treatment. If you conceal information during this process, you may not receive all the care that you need.

During your assessment, clinicians will also ask you about your personal goals, any challenges that could affect your recovery post-treatment, and your support system of friends and family. This information is all very important to medical professionals as they plan your treatment, whether you'll be being admitted for medical detox, rehabilitation, or both types of treatment. 
To give clinicians the most accurate information possible, bring any available medical records with you to your rehabilitation facility, along with information about your current doctors and any prescription medications. This will make it easier for your rehab center to coordinate care while you're being treated. If you have previously seen a behavioral health counselor or met with a mental health professional, it's a good idea to bring those records as well.  
Have questions about addiction treatment?
Call us at 855-430-9426 to speak with a recovery specialist.
What is Medical Detox?
Medical detox is a process designed to help individuals experiencing dramatic symptoms of physical addiction reduce their dependence on a drug. If you have a long-time alcohol addiction, or if you use illicit substances such as opioids or benzodiazepines, it can be quite dangerous to attempt to stop using without medical supervision. For your health and safety, it's important to work through the detoxification process slowly, with the help of a professional medical team. 
Medical detox starts with a full physical and mental evaluation, after which you begin the process of detoxification under careful supervision. Your doctors might prescribe medications during detox to help you as you stop using and to minimize withdrawal symptoms, such as vomiting, tremors and anxiety.
If withdrawal symptoms have kept you from starting your recovery, a supervised medical detox can help you through the crucial first step of overcoming physical dependence, allowing you to begin the next phase of your recovery.
What is Rehab?
Rehabilitation encompasses the full process of recovery, which may include medical detox. However, you may benefit from a rehab program even if your addiction is emotional, rather than physical.
There are two types of rehabilitation treatment for drugs and alcohol: inpatient and outpatient. When you set up your initial evaluation, your intake professional can help you to decide which of these options is right for you. 
Inpatient treatment provides an environment dedicated to recovery, which makes it the preferred option among most medical professionals. Outpatient treatment is a good option for those who need less comprehensive treatment and may still need to attend work, school, or take care of their family. Outpatient clients complete the same treatment curriculum offered to inpatient clients, but will not have round-the-clock medical supervision and support.  
Treatment may include appointments with a psychiatrist, cognitive behavioral therapy sessions, group therapy sessions, and life skills workshops to help you learn how to cope more effectively with stress after you are discharged. If you suffer from a co-occurring disorder, your rehab program may include resources to help you seek further treatment. 
Addressing Co-Occurring Disorders
If you've been diagnosed with a psychological illness or mental health issue in addition to addiction, the two conditions are referred to as being "co-occurring". This means that your professional team will need to manage the symptoms of these conditions separately as they help you through the rehabilitation process. If you already know that you have been diagnosed with a mental illness, this makes it especially important to let the clinician know during your initial evaluation.
Rehabilitation clients with co-occurring disorders need additional therapy to learn how to deal with their symptoms in healthy ways. In many situations, individuals who have never had psychological treatment learn to self-medicate with drugs and alcohol to control their symptoms. A treatment facility that is skilled in co-occurring disorders can provide you with the tools to manage your symptoms without turning to drugs or alcohol. 
---
Have questions about recovery from addiction?
Call us at 855-430-9426 to speak with a recovery specialist.
---
Recovering for Life
For many who suffer from addiction, recovery is a lifelong process. Once you have completed treatment, it will be important that you set up your life and environment in a manner that helps you avoid situations that could prompt unhealthy behaviors.
You may find that ongoing therapy sessions or group meetings, such as with Alcoholics Anonymous or Narcotics Anonymous, can give you the support you need to remain in a healthy frame of mind. A strong support network of friends and family is also important. 
As you complete treatment, the discharge team at your rehabilitation center will evaluate your day-to-day life and help you identify situations that may trigger an urge to drink or use drugs. Understanding your potential triggers can help you make necessary adjustments so that you can manage stress and social situations effectively. Your treatment team can also help you find an outpatient treatment center, therapist, or local group meetings to continue your recovery. 
The Role of Friends and Family 
If you're struggling with addiction, your friends and family are likely struggling as well. Let trusted loved ones know that you plan to enter a medical detox or rehabilitation facility to build your emotional support team. Friends and family can also help you manage life outside treatment, allowing you to focus on your recovery. 
As you build your support team, consider the impact of certain friendships on your health and well-being. If you frequently use with certain friends, you may have to limit your exposure to them after treatment, even if they're supportive of your decision to seek help. Surrounding yourself with healthy friends and family is important to limiting triggers for substance abuse. 
If you are seeking help for a loved one, remember that addiction is a difficult challenge to overcome and is ultimately a lifelong process. Practice empathy and patience, and show encouragement for every new step in a loved one's recovery. To better understand addiction and to build your own support network, you may find it helpful to attend local Al Anon or Nar Anon meetings. Learning more about all available treatment options can also help you gently direct your loved one toward seeking professional help. 
Whether you're ready to start your own recovery journey or you're seeking help for a loved one, know that you are not alone. Call the number below to speak with an intake professional about the best options for you. 
Have questions about addiction?
Chat with one of our recovery specialists now.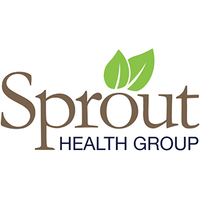 The Sprout Health Group editorial team is passionate about addiction treatment, recovery and mental health issues. Every article is expert-reviewed.