For individuals recovering from an addiction, there is a distinction to be made between subacute rehab and acute rehab. A sub acute rehab facility, sometimes called a skilled nursing facility, is less intensive but highly effective. Patients in subacute are required to receive only several hours of daily therapy. They can expect excellent support for needed medications and therapies. Patients who qualify for subacute care are generally in good condition and are considered to be more physically stable. They may not need around-the-clock monitoring.
Programs can either be inpatient or outpatient. Inpatient programs are administered in a treatment facility for a specific time period. Detox is the first phase, and helps rid toxins from a patient's body. Detox and subsequent withdrawal symptoms can be severe for some. Symptoms can range from sweating, accelerated heart beats and vomiting to nausea, hallucinations, and diarrhea to name a few. It is never recommended for patients to detox from alcohol or drugs alone. It is simply too dangerous, and can even be life-threatening.
Have questions about recovery from addiction?
Call us at 855-430-9426 to speak with a recovery specialist.
The Goal of Detox and Rehab
Before rehab can begin in earnest, a person must have all toxins and harmful chemicals purged from their body. While detox is critical, there is more to the program. Rehab may include counseling, pharmacological methods, and other methods to help patients obtain mental and physical stabilization.
Drug or alcohol abuse will make distinct changes in how the brain process information and regards reality. Chronic substance abuse leads to addiction, which places the individual in a vicious cycle to feed the addiction while experience ever-increasing withdrawal symptoms. The body and mind both crave the substance. For the addict, the need is "mighty."
The country has serious drug and alcohol abuse problems. Millions of people abuse tranquilizers, cocaine, opioids, heroin, marijuana, and other illicit drugs. To complicate rehab matters, there are currently no detox medications for benzodiazepines or stimulants.
---
We're here to help.
Call us at 855-430-9426 to speak with a recovery specialist.
---
Making the Decision to Attend Subacute Rehab
Admitting there is a substance abuse problem, and then arranging to attend an addiction center is nothing short of a miracle. It takes courage, but it is an action that will be well-rewarded. A life is a terrible thing to waste, and putting off rehab will certainly lead to a greater severity of addiction. Unfortunately, millions of people never receive the clinical help needed to pursue long-term sobriety. These are people who struggle through life with severed relationships and an inability to take care of themselves or their families. For them, life has come to an end. Then, there are those who simply fall of the face of the earth.
Effective rehab can also treat co-occurring disorders. Such mental orders can go untreated and a person can relapse without evening knowing why. Mental disorders, like anxieties and depression are triggers that may have caused an addiction to begin with. So even if a person experiences a successful rehab, there is always a chance one or more co-occurring disorder will send them right back into relapse if it is not treated.
Patients without proper, professional clinical care will often experience relapse up to seven times if done without being treated by rehab clinicians who know the ropes. There are definite signs of drug or alcohol abuse such as losing interest in the everyday things of life. Friendships change, jobs and relationships are no longer important, and sudden mood swings seem to dominate the addicted individual's life.
If you or a loved one is suffering from an addiction, the logical thing to do is seek professional help. If the addiction is not life-threatening, the answer could very well be sub acute rehab. A treatment center of interest can tell you all about their programs and treatments. They can also share information about patient success rates.
Have questions about addiction?
Chat with one of our recovery specialists now.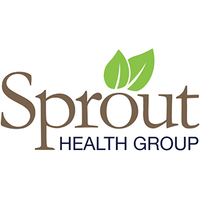 The Sprout Health Group editorial team is passionate about addiction treatment, recovery and mental health issues. Every article is expert-reviewed.