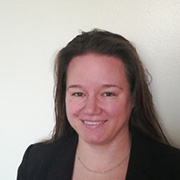 Reviewed By: Barbara Rexer, DSW, LCSW, LCADC, CCS, ICCS, DRCC
Drug and alcohol overdose has become a huge problem in America in recent years, killing tens of thousands of people each year. International Overdose Awareness Day, celebrated August 31, began nearly 20 years ago in Australia to raise awareness about drug overdose, reduce stigma toward drug-related deaths, offer a safe space for friends and family to publicly mourn, and to encourage education about overdose prevention among friends and family. Here's how you can get involved.   
Drug Overdose Statistics 
Drug overdose rates in the United States have been on the rise for the past decade. Between 2010 and 2017 the number of individual overdose deaths nearly doubled, growing from 38,329 to 70,237. In 2018, the number dropped slightly to around 67,300, but still remained nearly 50% higher than a decade ago. 
The opioid epidemic has led much of the increase, accounting for two-thirds of all drug-related deaths. Put another way, of the 70,237 people who died of a drug overdose in 2017, opioids contributed to nearly 50,000. 
At first, most opioid deaths were a result of prescriptions. However, as doctors began to avoid opioids, they became a growing problem on the street. In 2010 heroin use began to rise, followed by synthetics such as fentanyl. By 2013 overdoses had risen for a range of opioids. Other notable drugs that lead to overdose include cocaine and psychostimulants, such as methamphetamines. 
The chart below, created by the CDC, shows the evolution of opioid-related deaths over the past 20 years, highlighting the rise of street use and synthetics. These statistics show why International Overdose Awareness Day is so important.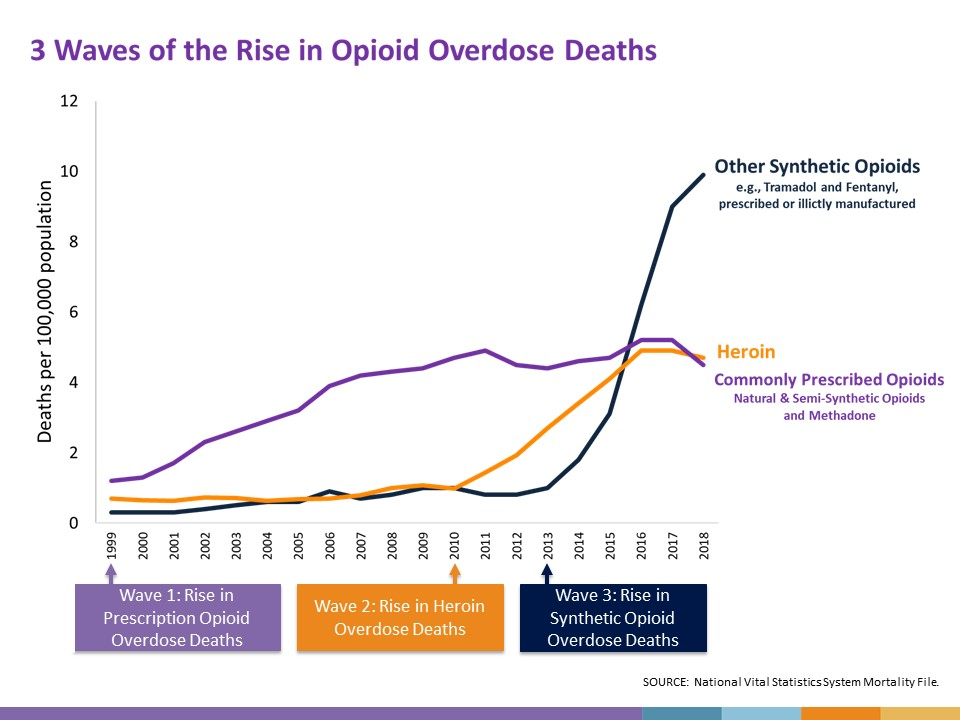 What Leads to a Drug Overdose? 
Understanding the risk factors of overdose can help to prevent tragedy. Unfortunately, however, not all factors are under a user's control. One leading cause of overdose is deception. Dealers looking to sweeten their profits cut cheap, powerful synthetics into popular drugs without necessarily knowing — or caring — about their effects. In two dangerous examples, the DEA has found fentanyl in powder sold as MDMA and K2/Spice in products sold as CBD oil.
Knowingly mixing drugs or combining drugs and alcohol is another leading cause of fatal overdose. Mixing drugs can often produce unintended consequences that don't occur with drugs taken individually. For example, taking two depressive drugs can slow the heart to the point of stopping. 
Tragically, a final common risk factor is relapse. During a period of sobriety from a drug, the body begins to lose its tolerance. A sudden return to previous levels can therefore have a severe impact, including overdose. This is why seeking professional help is so important when you're ready to start your recovery.  
Who Is at High Risk of Overdose? 
Certain individuals are at a higher risk than others of overdose. Individuals on prescription opioids or other addictive medications, for example, have an elevated risk. Not only are they susceptible to taking too much, but they're also likely to inadvertently mix drugs — for example by drinking alcohol while on their medication. Other populations at risk of overdose include:
Individuals who have experienced trauma

Teenagers and young adults

People newly entering recovery after treatment

Anyone suffering from co-occurring mental health issues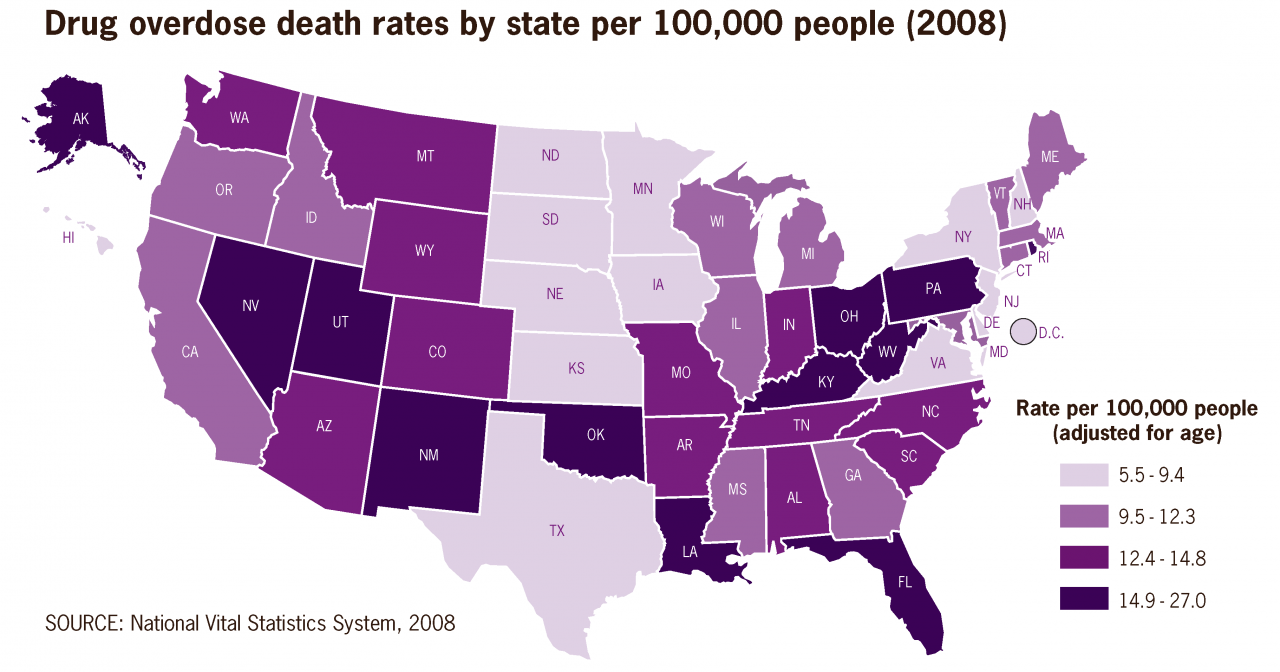 What Are Ways to Prevent Drug Overdose? 
The best way to prevent drug overdose is to seek treatment. If you struggle with addiction, start by telling a friend or family member. Ask for help gathering resources and making a plan that fits your needs and emotional state. Building your support team will help you through each phase of recovery. 
At treatment, you can release the burden of fighting for recovery by letting professional medical staff guide you. Beyond detox, you'll gain coping skills for stress; counseling for issues such as trauma, anxiety and depression; emotional support; and importantly, the transitional support needed to feel confident as you rebuild life in recovery. 
Before you're ready to begin treatment, you can reduce your risk of fatal overdose by never mixing drugs. However, because so many factors lie out of your control, including the possibility of unknowingly ingesting powerful synthetic drugs, seeking help is the only safe option.   
How Can Friends & Family Help to Prevent Overdose?  
One of the best things friends and family can do to help prevent overdose is to communicate with loved ones. If someone you know is in recovery or struggles with mental health issues, check in on them regularly. If possible, spend time in person. 
You can also help to prevent overdose deaths by knowing the signs of an overdose. These include small pupils, loss of consciousness, shallow breathing, choking sounds, pale skin, and a limp body. 
If you think someone is overdosing or in danger of having an overdose, call emergency services right away. If your loved one is addicted to opioids, learn how to administer naloxone and keep it on hand. Most insurances cover it. Keep the person awake, if possible, and stay until emergency medical professionals arrive. 
Resources to Recognize International Overdose Awareness Day
There are a number of other resources available to you to help you learn more about the dangers of overdose and how to prevent it. Here are a few to show your support: 
Sources: 
https://www.cdc.gov/drugoverdose/epidemic/index.html
https://www.cdc.gov/drugoverdose/index.html
https://www.drugabuse.gov/drug-topics/trends-statistics/overdose-death-rates
https://www.cdc.gov/drugoverdose/pdf/patients/Preventing-an-Opioid-Overdose-Tip-Card-a.pdf
https://www.ama-assn.org/system/files/2020-08/issue-brief-increases-in-opioid-related-overdose.pdf
Have questions about addiction?
Chat with one of our recovery specialists now.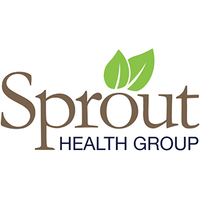 The Sprout Health Group editorial team is passionate about addiction treatment, recovery and mental health issues. Every article is expert-reviewed.