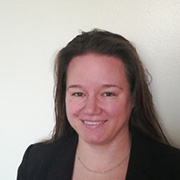 Reviewed By: Barbara Rexer, DSW, LCSW, LCADC, CCS, ICCS, DRCC
New research shows that men experience depression differently from women. Here's why that matters, and how to recognize signs of depression, even when they're subtle.
According to the American Psychiatric Association, about 10% to 17% of American men will develop major depression at some point in their lives. But these numbers might not be telling the whole story. Recent research shows that men experience depression differently than women, which can leave them undiagnosed. 
The DSM-5, the official manual that doctors use to diagnose depression, uses a number of symptoms to identify the disorder. These include sadness, low energy, or lack of interest in activities. However, men often experience different symptoms entirely, such as irritability, fatigue, and even anger. The DSM-5 does not recognize these symptoms as part of depression.
Thanks to research from the American Psychiatric Association and the Cleveland Clinic, researchers are now starting to understand the shortcomings of the DSM-5 and the subtleties of male depression. Here's what traditional descriptions have missed and how to recognize male depression in yourself or a loved one. 
Depression in Men: By the Numbers 
Before diving into the symptoms, it can help to understand just how many men experience depression. Despite less-than-perfect testing, the number of men diagnosed with depression is still significant. According to a National Health Review Survey, nearly 9% of men who responded said they experienced daily feelings of depression or anxiety. A third of those respondents said they took medication to alleviate those feelings. 
Notably, just 41% of men who experienced depression said they talked to a medical professional. This number suggests that a greater understanding of depression in men, both within the medical community and among the general public, could encourage more men with depression to seek help. 
New studies also show that a change in the way doctors ask about depression could help to diagnose more men. Using a "gender inclusive depression scale," which incorporates symptoms like fatigue and anger, a 2013 study published in JAMA Psychiatry found roughly equal rates of depression in men and women. When they used a traditional depression scale, they found higher rates in women.   
This may help to explain why women are twice as likely to be diagnosed with depression. It's not necessarily that more women than men experience depression; it may be that commonly used tests don't always recognize symptoms of depression in men. 
This is all complicated by the fact that many men, for societal or personal reasons, choose not to seek help even when they need it. A recent study confirming this reluctance suggests that more education about the benefits of treatment could help lead to higher rates of diagnosis, and indeed treatment.  
How Men Experience Depression 
Some men do experience traditional signs of depression, as defined by the DSM-5. These symptoms include listlessness, insomnia, difficulty concentrating, a loss of interest in work or hobbies, and notable changes in weight. Many men experience additional symptoms, such as irritability, and some have a different experience altogether. Here are some symptoms of male depression that don't fit the traditional definition: 
Rage toward one's self or others 

Risk-taking behavior, such as reckless driving or having unprotected sex

Escapist behavior, such as diving into work projects or hobbies 

Abusive behavior, including violence

Physical symptoms, such as headache or digestive issues 
Because these symptoms are also related to burnout or other mental health disorders, professional help is the key to an accurate diagnosis and appropriate treatment. As the loved one of someone who may be experiencing male depression, empathy and encouragement to seek treatment is the best way to help. 
Notably, although men are currently less likely to receive a diagnosis of depression, they are more likely to commit suicide or self harm if the condition is left untreated, says Michael Craig Miller, MD, assistant professor of psychiatry at Harvard Medical School. This makes it especially important for men who experience symptoms of depression to seek help. The below video, which features Dr Miller. offers more perspective on how men experience depression: 
The Impact of COVID-19
A 2020 survey from Healthline and the Cleveland Clinic has found that the COVID-19 pandemic is having a larger impact on the mental and general health of American men than many admit.
More than 75% of men who took the survey said their stress levels increased during the pandemic. Nearly 60% reported they felt socially isolated. Roughly half said their emotional and mental health declined since the pandemic began impacting everyday life.
The data also showed that this pandemic has been a more troubling period for adult males than past crises. Nearly 60% said COVID-19 had a greater negative impact on mental health than the 2008 economic recession.
Why Male Depression May Continue to Rise 
The Healthline study also showed that, in addition to COVID-19, men are having difficulty adjusting to new and different caregiving roles, such as helping their children adjust to remote learning while keeping up with online work and daily household chores. Reduction of income and the possibility of financial instability are also playing a large part. Fear of contracting the disease has further exacerbated their mental stress. 
A 2016 study entitled Men, Work and Mental Health suggests that the workplace may be contributing to higher rates of depression that could outlast the pandemic. The study further notes that men in male-dominated industries, such as agriculture, construction, manufacturing and mining, could be particularly vulnerable. That's to say nothing of changes in the broader economy, which could force men out of these industries completely. The stress of changing careers itself can drive depression.
Understanding how outside factors may impact the mental health of men can help those who may be vulnerable to depression, and their loved ones, prepare by gathering the resources needed to tackle these challenges.  
Common Co-Occurring Disorders 
As with women, men who experience depression are more likely to experience co-occurring mental health disorders, such as anxiety, trauma disorders, and substance use disorders. Co-occurring addictions, such as gambling, are also linked to depression in men. 
Some studies suggest particular overlap between PTSD and major depressive disorders. Using only traditional symptoms of depression, research has shown that about half of people with PTSD diagnoses also meet criteria for a major depressive disorder.  Common symptoms of PTSD, such as anger, indicate an even deeper link for men. 
Only through professional treatment can a person identify all possible co-occurring disorders and receive an accurate diagnosis. Becoming educated about mental health disorders can help you ask the right questions. It can also help you share the information doctors need to make the right diagnosis. 
Helping Men Through Depression 
Helping men through depression starts with empathy and understanding. Recognizing agitation as a sign of depression, for example, can help loved ones have patience, rather than writing off the behavior as a character flaw. Viewing depression as a health issue can further help to encourage treatment. 
Newer insights into the nature and scope of male depression are prompting psychologists and clinicians to explore different treatment options, given men's greater resistance to initially seeking treatment at all. This is leading to more practical treatment plans that take into consideration how men view mental health. 
When researching treatment options, look for programs that combine talk therapy with a focus on practical skills and coping mechanisms. If you or your loved one struggles with substance use or other mental health issues, look for a treatment center that is certified to treat co-occurring disorders. A focus on personalized treatment is also important. 
Resources for Male Depression 
The following nonprofit resources offer additional information, support, and community for men who struggle with depression: 
National Institute of Mental Health – Men and Depression
Men Get Depression – National Education Outreach with Bilingual Resources
Men's Minds Matter – Global Project with Resources & Statistics
Face It Foundation – Nonprofit Organization to Help Men Face Depression
Pacific Postpartum – Resources for New Dads Experiencing Depression
If you're ready to explore getting help for depression or other mental health issues, we can help. Call us at the number below, or ask a question in the chat box to learn how you can take the first step toward recovery.
Have questions about addiction?
Chat with one of our recovery specialists now.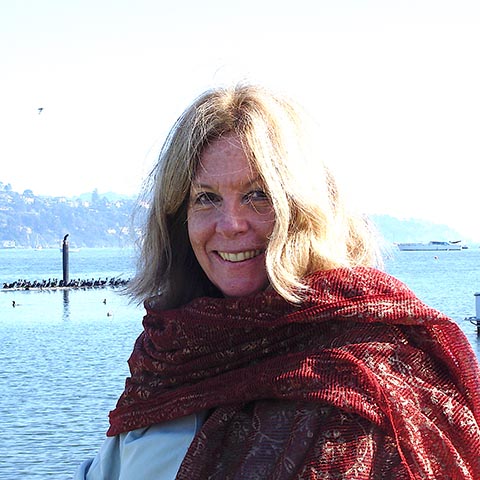 Susan Kime, MA, PCP, NCC, is a certified counselor who has worked directly in the fields of addiction recovery and mental health. A professional health & wellness writer, she has written for myriad publications about the intersection of mental health, wellness, and lifestyle.