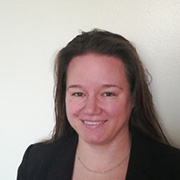 Reviewed By: Barbara Rexer, DSW, LCSW, LCADC, CCS, ICCS, DRCC
An anti-anxiety drug once given to Russian cosmonauts, Phenibut is medically banned in the United States because of its addictive properties and dangerous side effects -- but that hasn't stopped Americans from buying the drug online. Here's what four experts say about recreational use, why overdoses are on the rise, and how to overcome Phenibut addiction.
What Is Phenibut?
Phenibut is a central nervous system depressant developed in the 1960s by the Soviet Union to treat anxiety. Today, Russia and other Eastern European countries still use the drug to treat depression, alcoholism, and a range of other ailments, from post-traumatic stress disorder to motion sickness. Although many countries have banned medical use, online retailers market it globally as a supplement, nootropic, or sleep aid. 
In 2019, in response to a spike in calls to poison control centers related to the drug, the FDA cracked down on the ways that companies can market Phenibut. Through warning letters, it demanded that companies refrain from listing it as a dietary ingredient. However, many people continue to seek Phenibut as a recreational drug, particularly as COVID-19 has heightened stress levels and anxiety worldwide. 
Because Phenibut is still an unscheduled substance in the United States, little research has been available about its impact on short-term and long-term health. However, this is starting to change. Here's what to know about how it works, its legality, side effects, drug testing, and more. 
How Does Phenibut Work? 
Phenibut is a GABA (Gamma- aminobutyric acid) agonist. GABA serves as the primary inhibitory neurotransmitter in the brain. Inhibitory neurotransmitters block, or inhibit, certain brain signals and decrease activity in your nervous system. When GABA attaches to a protein in your brain known as a GABA receptor, it produces a calming or euphoric effect. This can help with feelings of anxiety, stress, and fear. It may also help to prevent seizures. The euphoric effect of Phenibut with higher doses leads to a risk of addiction.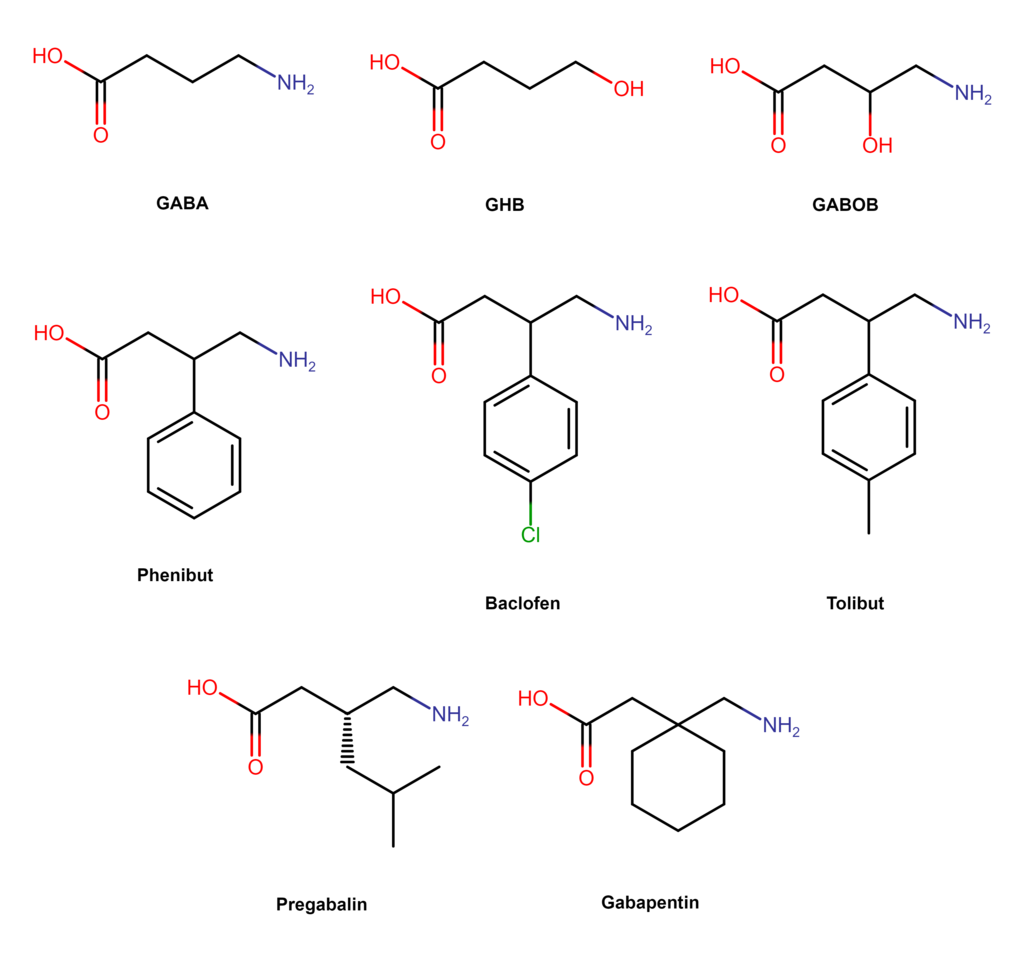 Is Phenibut Legal? 
Phenibut is technically legal to consume in the United States, but it's not FDA-approved as an anti-anxiety medication. Moreover, the FDA has ruled it has no medical value. As a result, doctors may not prescribe it, and manufacturers may not market it as a supplement. Several other countries, including Australia and members of the European Union, have taken a similar stance. However, Phenibut is legal in Russia, Belarus and Latvia. As a result, Phenibut is widely available online. Under existing laws, companies may not refer to Phenibut as a dietary ingredient. This applies to any of the following substances: 
fenibut

phenigam

PhGaba

Phenigamma

Phenygam

4-Amino-3-phenylbutanoic acid

β-(aminomethyl)benzenepropanoic acid

beta-(Aminomethyl)hydrocinnamic acid

β-phenyl-γ-aminobutyric acid
Why Is Use on the Rise?
Phenibut is largely on the rise because it's cheap, easily available and in large enough doses can lead to a calming or "high" feeling. It's also not part of standard drug tests. This has made it an attractive alternative to popular street drugs for people who want anti-anxiety medication without seeing a doctor, or easy access to recreational drugs. 
Dr. Janessa M. Graves, PhD, MPH, Associate Professor and Assistant Dean for Undergraduate & Community Research at Washington State University's College of Nursing, who co-authored a study on Phenibut use, suggests that COVID-19 may also be a contributing factor. "People are seeking out substances online to help with their stress," she noted.
Graves' research, summarized on the WSU website, highlights the health impact of rising Phenibut use. Emergency room visits and calls to poison control centers skyrocketed, rising from a handful each year to nearly 400 between 2018 and 2019 alone. Of the 1,320 total calls received by poison control since 2009, 80 cases resulted in comas and three resulted in deaths.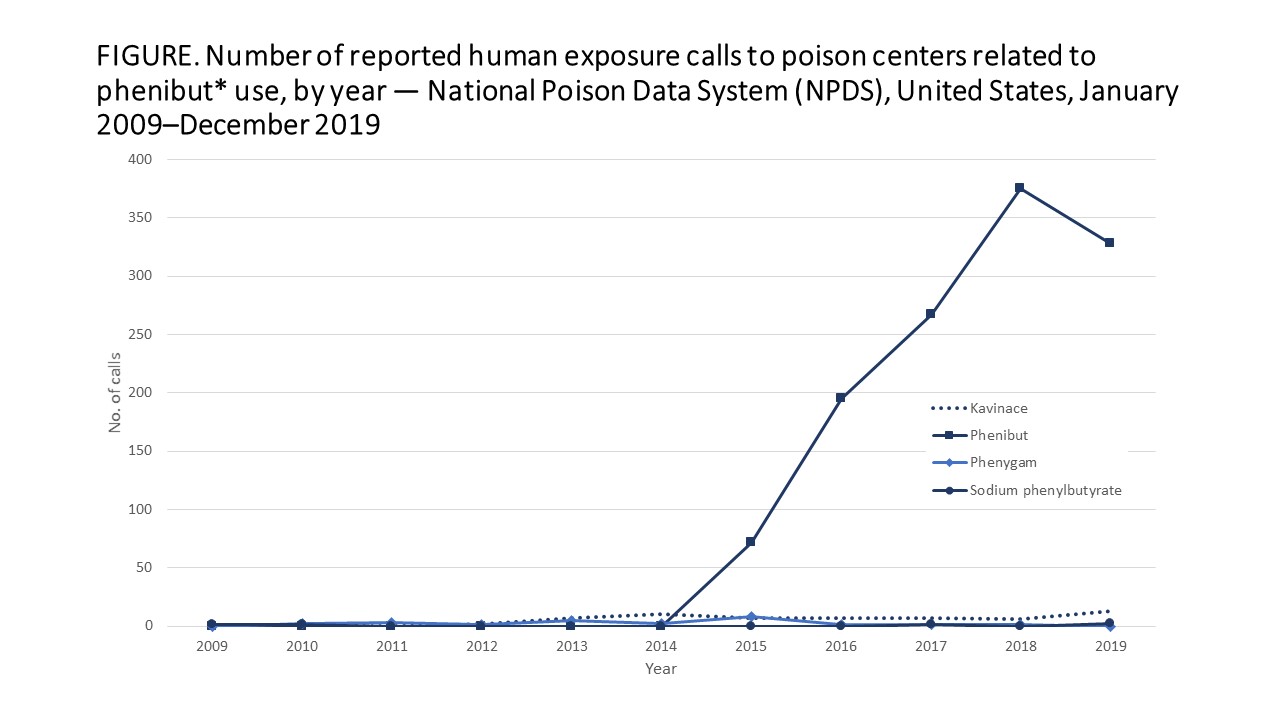 What Are Phenibut Side Effects? 
In large doses, Phenibut can also lead to trouble breathing and loss of consciousness. Other side effects may include: 
Dizziness

Nausea

Fatigue

Balance issues

"Electric shock" feelings in arms and legs, similar to Effexor
Use can also lead to withdrawal symptoms, which we'll discuss below. 
Does Phenibut Show Up on a Drug Test? 
To understand how Phenibut appears on drug tests, we spoke to Jim Boland, a licensed medical technologist with nearly 40 years of experience in the clinical laboratory. His short answer? Yes, but not through standard tests. 
Commercially available urine drug immunoassays do not detect Phenibut, Boland told us. "Two case reports have confirmed the diagnosis using gas chromatography-mass spectroscopy," he said, "but the diagnosis in an emergency department must typically be made clinically." He also noted that the benzene ring of phenibut may interfere with methamphetamine testing on urine drug screen, so an unreportable methamphetamine screen might hint at the diagnosis, something he had seen once before.
As demand increases, drug tests for Phenibut may become more available, and certain entities may start testing for it. Members of the European medical community, for example, have called for more widespread testing to catch early signs of addiction.
Read More: How Drug Testing Really Works
Is Phenibut Addictive? 
Although the effects of Phenibut have not been widely studied, several case studies suggest that Phenibut can lead to physical addiction. We can also look at similar, well-studied drugs to understand how Phenibut can lead users to develop physical dependence, says Dr. Francis Rienzo, MD, a doctor certified by the American Society of Addiction Medicine. "Examples of similar drugs that bind to GABA receptors are alcohol and Benzodiazepines, which have been extensively studied and are well known to produce tolerance, dependence and classic withdrawal symptoms," Dr. Rienzo told us. Withdrawal symptoms can begin as soon as a week after use and may include: 
Psychosis

Agitation 

Palpitations

Visual and auditory hallucinations

Nausea and vomiting
As a nootropic, Phenibut may also become emotionally addictive. Without healthy coping mechanisms, feelings of anxiety or a perceived need for greater focus may lead to other substance use disorders even if physical dependence on Phenibut is addressed.  
Getting Help for Phenibut Addiction
Addiction treatment starts with overcoming physical dependence, but true recovery can only take place by addressing co-occurring mental health issues. Getting help at a facility certified to treat co-occurring disorders is a great first step toward lifelong recovery. Many facilities offer intensive outpatient programs that allow you to continue work or school while you receive treatment. 
Beyond treatment, finding healthy ways to manage negative thoughts can help you maintain recovery once you complete treatment. Clinical psychologist Dr. Andrew Mendonsa, PsyD, explains why. "Behavior drives addiction," he says. "One maladaptive thought, or what we call a 'drug dream,' can set in motion behavior that leads to drug use. If you can stop that cascading sooner, you can stop the behavior." Cognitive behavioral therapy (CBT) is a common method that psychologists use to help people change their thought patterns.  
Read More: What Is Cognitive Behavioral Therapy? Interview with Dr. Andrew Mendonsa
What Are Some Healthy Anxiety Resources? 
Solving anxiety with a pill available on the Internet may seem attractive, but it's important to remember that Phenibut is not medication. The FDA has banned the substance because the risks simply do not outweigh the benefits. If you suffer from anxiety and feel that medication could help, make an appointment with a mental health professional and ask for a referral to a psychiatrist. A doctor can then determine if medication is right for you.  More importantly, your doctor can also monitor you for signs of physical dependence. Here are free, nonprofit educational resources for anxiety and depression: 
SAMHSA (Substance Abuse & Mental Health Services Administration)
National Institute of Mental Health
Anxiety Disorders Resource Center
National Alliance on Mental Illness
Anxiety & Depression Association of America 
If you experience anxiety or other mental health issues alongside addiction, whether you struggle with Phenibut or another substance, we can help. Call the number below to speak with one of our experienced clinicians about the resources available to you.
---
About the Experts
Dr. Janessa M. Graves, PhD, MPH, is an Associate Professor and Assistant Dean for Undergraduate & Community Research at Washington State University's College of Nursing.
Dr. Francis Rienzo, MD, is the East Coast Medical Director for Sprout Health Group. He is a diplomate of the American Board of Internal Medicine and a diplomate of the American Board of Addiction Medicine.
Jim Boland is a licensed Medical Technologist with 39 years of experience in the clinical laboratory. He has spent 10 years as a chemistry department supervisor and 8 years as a supervisor in toxicology.
Dr. Andrew Mendonsa, Psy. D., MBA, IME, is a clinical and forensic psychologist who resides in Northern California, where he is an expert reviewer for the California Board of Psychology. Passionate about the field of addiction, he is part of the Sprout Health Group leadership team.
Have questions about addiction?
Chat with one of our recovery specialists now.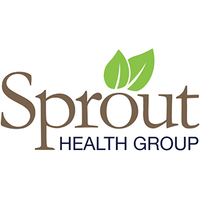 The Sprout Health Group editorial team is passionate about addiction treatment, recovery and mental health issues. Every article is expert-reviewed.