You've seen it online and in smoke shops, but is kratom legal? Is it safe? Read this guide to get the facts about this addictive drug.
---
As kratom increasingly appears online, in smoke shops, and even in "health" stores throughout the United States, you might have questioned whether the powder is safe, or even legal. Medical experts can answer the first question: no, kratom is not safe. But is kratom legal? That question is a bit murkier. 
This guide will help you understand how kratom affects you, whether or not it's legal near you, and how to get help if you become addicted. 
What Exactly Is Kratom? 
Kratom, or Mitragyna Speciosa, is a psychoactive substance made from leaves that grow in Indonesia, Malaysia, Papua New Guinea, and Thailand. Users typically chew the leaves, ingest capsules filled with ground leaf powder, or make tea to feel the effects.
Although marketed as having healing powers, or even as an alternative to opioids, kratom is not safe to consume. Medical professionals have determined that the dangers far outweigh any benefit. Moreover, the active ingredient in kratom varies widely by plant, making drug's effects unpredictable. This leads to a risk of overdose and serious side-effects, including seizures, hallucinations, chills, vomiting, liver damage or even death. For these reasons, kratom has made our list of drugs to watch in 2021.
Have questions about addiction to kratom?
Call us at 866-278-6311 to speak with a recovery specialist.
Is Kratom Legal Near Me?
In the United States, kratom is not regulated. This means that no government body checks or guarantees the quality and safety of kratom products purchased in the U.S., including online. Because of the drug's harmful effects and addictive properties, the Drug Enforcement Agency (DEA) is considering labeling kratom a controlled substance. 
Although kratom is technically legal at the federal level, some states and municipalities have chosen to ban the substance, making it illegal to sell, possess, grow, or use it. Others have imposed age restrictions. Below is an overview of the legality of kratom in every U.S. state. 
In these states, kratom is illegal to buy, sell, possess or use: 
Alabama

Arkansas

Indiana

Rhode Island 

Vermont
Wisconsin
In these states, kratom is legal:  
Alaska

Arizona 

California – Outside San Diego, which banned it, kratom is legal in California 

Colorado – Outside Denver, where it's considered illegal for human consumption, kratom is legal in Colorado 

Connecticut 

Delaware 

Florida – Aside from being banned in Sarasota Country, kratom is legal in Florida

Georgia 

Hawaii 

Idaho 

Illinois – Outside the city of Jerseyville, kratom is legal in Illinois for those over the age of 18 

Iowa 

Kansas 

Kentucky 

Louisiana

Maine 

Maryland 

Massachusetts 

Michigan 

Minnesota 

Mississippi – Outside Union County, which has banned the substance, kratom is legal to use in Mississippi

Missouri 

Montana 

Nebraska 

Nevada 

New Hampshire – Kratom is legal for those over the age of 18

New Jersey

New Mexico 

New York 

North Carolina 

North Dakota 

Ohio

Oklahoma 

Oregon

Pennsylvania

South Carolina 

South Dakota 

Tennessee – Kratom is legal for those over the age of 21

Texas 

Utah

Virginia 

Washington 

West Virginia 

Wyoming 
Is Kratom Legal in Other Countries? 
Outside of the United States, kratom laws also vary. In the following countries, kratom is illegal:
Australia

Denmark

Finland

Israel

Japan

Latvia

Lithuania

Myanmar

Malaysia

New Zealand (unless the person has a prescription from a doctor)

Poland

Romania

Russia

Singapore

South Korea

Sweden

Thailand

Vietnam
In countries like Ireland, Italy, and the United Kingdom, the rules may vary from one city to the next. It's also important to note that the status of kratom legality isn't widely known for some countries. For example, it isn't clear whether it is legal in many African nations and China.
Additionally, Thailand has recently reconsidered the status of some illegal substances, so kratom might not remain illegal. However, as the drug becomes more widely known, countries, counties, and cities that don't currently ban kratom may choose to do so at any point.
---
Have questions about opioid addiction?
Call us at 866-278-6311 to speak with a recovery specialist.
---
Why Isn't Kratom Legal Everywhere?
Despite medicinal use in some areas of the world, kratom is widely recognized as a harmful and addictive drug. The Food and Drug Administration (FDA) has found no evidence that kratom has any therapeutic benefits, further damaging the substance's credibility as a medicinal product.
As noted, kratom also has a wide range of potential side effects. Along with nausea, vomiting, chills, sweating, itching, and loss of appetite, more serious problems can occur, such as hallucinations or delusions. With long-term use, kratom can cause extreme weight loss, skin darkening, frequent need to urinate, constipation, muscle pain, and liver damage.
In some cases, difficulty breathing, seizures, and even coma has occurred. When combined with other substances, the risk of overdose is high.
Based on these facts, many states and cities have decided to ban kratom. By making it illegal, they hope to protect their residents from these negative health effects and possible addiction.
Getting Help for Kratom Addiction
Although kratom is sometimes touted as a pathway to overcoming opioid addiction, kratom itself is highly addictive. Kratom addiction can occur within six months, leading to symptoms similar to opioid withdrawal, including intense cravings, nausea, vomiting and muscle aches. 
If you recognize the signs of kratom withdrawal, it's important to work with a doctor who specializes in addiction. Kratom withdrawal symptoms are difficult to endure alone. A physician can guide you through an assisted detox to overcome physical dependence so you can focus on tackling the underlying issues of your kratom use, such as opioid addiction, chronic pain or depression. 
Often, full kratom addiction treatment programs also include behavioral or family therapy. This allows you to explore the reasons behind your addiction and acquire tools to manage situations that lead to drug use. Additionally, you'll receive aftercare guidance, making it easier to assimilate and rebuild a healthy life while avoiding relapse. 
Ultimately, kratom addiction can be serious. As a result, it's important to work with a professional throughout the recovery process. Call the number below to start your journey toward recovery.
Have questions about addiction?
Chat with one of our recovery specialists now.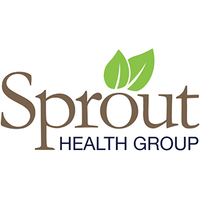 The Sprout Health Group editorial team is passionate about addiction treatment, recovery and mental health issues. Every article is expert-reviewed.