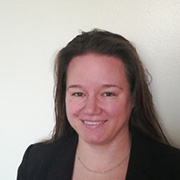 Reviewed By: Barbara Rexer, DSW, LCSW, LCADC, CCS, ICCS, DRCC
In the light of COVID-19, much of the world looks different. Events of all kinds have been cancelled, even while people take to the streets to protest the death of George Floyd and the all-too-many like his. Considering the tone and pandemic, Pride Month isn't starting on its usually vivacious note. While it isn't cancelled, it may seem a bit more somber this year.
However, that doesn't mean you can't recognize everything Pride Month stands for. Here's a look at how you can safely celebrate and support the LGBTQ+ community.
The History of Pride Month
As we look at the importance of celebrating Pride Month, it helps to know the history. On June 28, 1969, eight police officers from New York City's Morals Division launched a raid at a gay bar, the Stonewall Inn. At the time, restaurants could be shut down for serving openly gay patrons, according to History.com. Instead of succumbing to the raid, activist and drag queen Marsha P. Johnson asserted that the patrons had civil rights. Famously, she took a shot glass and threw it at a nearby mirror.
Johnson herself later asserted the "shot glass heard round the world" was urban legend, but nonetheless, a spark ignited the patrons that night. Others started fighting back and, soon, people from around the neighborhood joined in. As a riot developed, the officers sought refuge in the Stonewall Inn, barricading themselves inside. The protest lasted for six days.
Pride Month began as a way to mark the anniversary of these demonstrations. Eventually, the commemoration added parades and celebrations. While the first marches only drew a few hundred people, today people gather by the thousands. In 2009, June was officially declared Pride Month by then-president Barrack Obama.
Although parades and mass gatherings may not be safe this year, here are five ways you can show your support. 
Have questions about substance abuse?
Call us at 855-430-9426 to speak with a recovery specialist.
1. Get Educated About the LGBTQ+ Experience
Members of the LGBTQ+ community face challenges that many other groups can't fathom. The vast majority have been targeted by harassment or discrimination due to their gender identity or sexual orientation. They've had to deal with offensive comments and slurs hurled in their direction, and many have even been faced with threats or been the victim of violence.
As a result, many LGBTQ+ individuals struggle with depression and other mental health concerns. In fact, LGBTQ+ community members are three times as likely to experience a mental health disorder than people who identify as straight.
The rates of substance abuse are also higher in the LGBTQ+ community. Many people who struggle with mental health conditions turn to drugs or alcohol as a means of self-medicating, especially if they don't have access to proper medical care or face discrimination when they do seek help.
By educating yourself about the LGBTQ+ experience, you can be a more compassionate person. You'll have knowledge of what they encounter, making it easier for you to spot injustice when it occurs and serve as an advocate for those who may have trouble speaking up for themselves.
2. Reach Out to an LGBTQ+ Loved One
COVID-19 has made isolation the norm. Social distancing and stay-at-home orders are mentally challenging, leaving many people feeling disconnected from loved ones and their communities.
Members of the LGBTQ+ community may need more support during these challenging times. If you have a friend or family member who is LGBTQ+, make an effort to reach out. It's a way to show that you care about them and their well-being, and the outreach can give them a chance to express a need for support.
Additionally, learn about available resources that you can share. That way, if a loved one is struggling, you can help them figure out where to turn. If you don't know where to begin, here are some options:
3. Attend Virtual Pride Month Events
While Pride parades might not be an option due to the COVID-19 pandemic, that doesn't mean you can't attend events. Many organizations are hosting virtual gatherings, allowing people to show up and support.
The Trevor Project launched #PrideEverywhere, a social media campaign that aims to encourage members of the LGBTQ+ community to share their stories and their pride. NYC Pride, in partnership with GLAAD, is holding a virtual drag festival. Over 100 performers will take part during the event, which is being held from June 19 through June 21.
Other virtual gatherings and events are also in the works. For events near you, research your local LGBTQ+ support groups on social media or sites like Eventbrite, which has an entire section devoted to virtual Pride vents.
---
Need to talk to someone about addiction treatment?
Call us at 855-430-9426 to speak with a recovery specialist.
---
4. Support LGBTQ+ Businesses and Organizations
Along with virtual events, there are other ways to support Pride Month online. For example, you could hire a drag queen for a concert over Zoom, watch live streams from LGBTQ+ community members and offer tips, order takeout from an LGBTQ+ owned restaurant, or share helpful information on social media, ensuring those who need access to support can find it.
Additionally, you can donate to organizations that support the LGBTQ+ community. There are a variety of nonprofits to choose from, giving you options that can help your local community or your national one. If you don't know where to begin, consider heading to Charity Navigator and exploring. You'll find a ton of helpful information about various programs, making it easier for you to make sure that your donation goes to a place where it will make a difference.
5. Support LGBTQ+ Authors and Artists
By supporting LGBTQ+ authors, artists, and musicians, you can promote the spirit of Pride Month. There are plenty of options available, including something for nearly every artistic taste.
Here are popular lists of LGBT writers and LGBT+ artists as a starting point. You can also see which books LGBTQ+ authors find inspiring and consider reading one yourself.
Ultimately, Pride Month isn't cancelled, even during such unprecedented times. However, it is important to recognize that many people are facing unique obstacles today and may be having trouble coping. Check in with your LGBTQ+ loved ones, including family members and friends, and offer your support and companionship. Even if it needs to be a digital experience, spending time together is just as important, if not more so, now as it ever was.
Additionally, understand that social distancing can increase the risk of depression and co-occurring addiction. If you or a loved one are struggling, get professional help quickly. There are options available, including inpatient and outpatient treatment programs.
At Sprout Health Group, we offer services at our Advanced Health & Education clinic that are specifically designed to address the needs and concerns of LGBTQ+ individuals struggling with substance abuse. To learn more for yourself or a loved one, call the number below or ask a question in the chat box.
Have questions about addiction?
Chat with one of our recovery specialists now.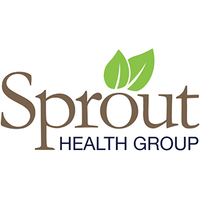 The Sprout Health Group editorial team is passionate about addiction treatment, recovery and mental health issues. Every article is expert-reviewed.