There are few things in life that are more difficult and challenging to overcome than a drug addiction. This applies to alcohol as well. Withdrawal symptoms can cause dangerous complications if not supervised in a safe, clinical setting. Withdrawal requires a certain amount of inner strength. It also requires the supervision of trained clinicians who understand the ramifications of failing to detox properly.
There are no quick fixes for the addicted. It is a metered road back to normalcy and sobriety. If you are looking to detox in a natural way, then Sprout Health Group has the clinical and therapeutic solutions.
Have questions about addiction?
Call us at 855-430-9426 to speak with a recovery specialist.
What Exactly is a Natural Drug Detox?
Toxins accumulate in the body from long-term drug or alcohol abuse. Detox is the process of ridding the body of these harmful toxins. Drug detox is perhaps the most important state of rehab. Without the patient's mind and body stabilizing, an effective rehab would be impossible. In a normal detox, medications are prescribed to help ease the patient through turbulent times. This is all done to help accelerate the detox process.
A detox that is deemed natural tends to take a different approach in treating patients. Patients are not subjected to more drugs, but are given natural supplements that focus on nutrition, diet, vitamins, and exercise. These are all considered to be therapeutic measures. It takes on what is known as a holistic approach, and it addresses the whole person. This is different than simply addressing specific chemical addictions.
The benefits of a natural detox include:
An effective way of detoxing where new chemicals are not added to the body.  Ultimately, every medication will have to clear the body for an effective rehab.  A natural detox begins with a basic premise that chemicals are not good for the body. Why add more?
The risk of addiction is reduced. Sometimes, an individual will become addicted to replacement chemicals that have helped ease them through detox of their original chemical. With natural detox, clients do not have to worry about this.
Clients can also develop healthy habits to help augment long-term sobriety. Since natural detox programs promote healthy habits, patients can actually benefit in so many ways. Patients report better eating sleeping, and exercising habits. There life is far less stressful as a result.
---
Have questions about addiction treatment options?
Call us at 855-430-9426 to speak with a recovery specialist.
---
Choosing a Rehab Program
The best way to choose a program is to start by conducting research. Some ask relatives, friends, or coworkers for help. Others who hope to enter rehab consult with doctors and other clinical professionals who may be able to give excellent references. The key is knowing yourself, and have a strong idea of what you want to accomplish. Will it be far or close away? Do you want family or friends to visit? Are you looking for inpatient or outpatient programs? What will your insurance allow? There are a million questions, and they are all best addressed by speaking directly with a treatment facility of interest.
Arrange to visit and ask questions about the facility's success rate. Inquire about staff member credentials. Ask what you will need to bring, and how long detox will last. Ask about counseling and cognitive therapy programs, and what you can expect. Inquire about follow-up and aftercare. There is a lot to think about and do, but the one thing you cannot afford to do is wait. The sooner the patient enters rehab, the sooner they can detox, attend rehab, and put what they have learned to work when re-entering life.
If you or a loved one is suffering from a drug addiction, get the help that you need to get on with life. Rehab works, and according to the National Institute on Drug Abuse, the longer a person gets into and remains in treatment, the better their chances of drug abstinence.
Have questions about addiction?
Chat with one of our recovery specialists now.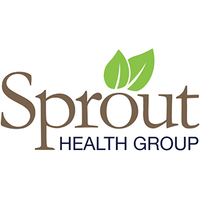 The Sprout Health Group editorial team is passionate about addiction treatment, recovery and mental health issues. Every article is expert-reviewed.