Have questions about paying for addiction treatment?
Call us at 855-430-9426 to speak with a recovery specialist.
Many treatment centers accept insurance, but this isn't the only option
Flexible options, like Intensive Outpatient Programs, can help
Recognizing the overall cost of addiction can also put the cost of treatment in perspective
---
If you suffer from a substance use disorder, it's normal to be concerned about affording addiction treatment. Whether you have insurance or not, you may fear that you can't get the care you need without experiencing significant financial hardship.
Fortunately, that doesn't have to be the case. There are many options that can help make your addiction treatment affordable. From payment plans to flexible treatment options, there's an approach that can help you get on the road to recovery. If you'd like to learn more about what may be available to you, here is an overview of the options that may be available to you.
Will My Insurance Cover Treatment?
Every health insurance program is required by law to cover some form of alcohol and drug addiction treatment, including cognitive behavioral therapy. Precisely what is covered can vary from one insurer to the next.
For example, the number of days in treatment that your plan covers may differ from what another health insurance company provides. As a result, you'll need to check with your carrier to find out exactly what's included in your plan.
Additionally, it's common to have some out-of-pocket costs, even with insurance. Your plan may have a deductible, copays, and/or coinsurance requirements.
Deductibles are a set amount that you have to pay out-of-pocket before your insurer begins covering costs. For example, if yours is $5,000, you have to spend $5,000 on qualifying medical expenses that year before your insurance starts covering portions of the bill.
Copays are set amounts that you pay for various services. Usually, they have no impact on your out-of-pocket maximums, and they are fully independent of your deductible. Coinsurance is different from a copay. While it's also a set amount you pay (usually a percentage of the cost of a service), it is impacted by your out-of-pocket maximum.
Will Treatment Affect My Ability to Get Insurance in the Future?
Under the Affordable Care Act, insurers are not allowed to reject applicants simply because they were previously in treatment. As a result, your addiction treatment should have no effect on your ability to get insurance in the future.
Self-Pay Options
Affording addiction treatment often starts with insurance, but that is not the only option. If you don't have insurance, you can still access treatment through a range of self-pay options. This can include formal payment plans, loan arrangements, public financial assistance for qualifying individuals, and even scholarships. Get in touch with us to learn more about options that may be available to you. 
---
Have questions about your payment options?
Call us at 855-430-9426 to speak with a recovery specialist.
---
Flexible Treatment Programs
If you're concerned about the cost of treatment, you may benefit from exploring the range of programs available beyond standard inpatient treatment. Many facilities offer flexible alternatives, including the option to receive intensive outpatient treatment. 
Intensive outpatient treatment, which offers the same structure as an inpatient program, can be incredibly effective. You can still access medical professionals and in-person support, but since you don't need to stay overnight, your cost is lower.
The Cost of Addiction
Although affording addiction treatment might seem daunting, it's important to understand that the cost of addiction itself is quite high. Often, drugs and alcohol come with substantial price tags. Depending on a person's rate of consumption, it can quickly become an expense that's hard to bear.
For example, data from the United Nations shows that, on average, heroin costs $152 a gram. If you're going through several grams a day, which some addicts do, you could easily spend thousands every week.
Additionally, addiction can lead to other costs. Often, drug and alcohol abuse damages the human body. This can lead to the need for more medical care, which can easily strain a person's budget for the rest of their lives. Similarly, if you're caught purchasing or carrying an illegal substance, you could end up with legal expenses that are hard to shoulder.
Ultimately, the cost of addiction treatment is often far less than the cost associated with supporting an addiction. Although taking the first step can feel daunting, there are many affordable treatment and payment options that can help you move onto the road to recovery. Reach out to one of our intake specialists to learn more. 
Have questions about addiction?
Chat with one of our recovery specialists now.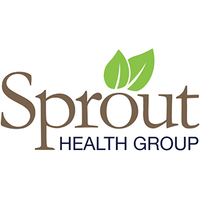 The Sprout Health Group editorial team is passionate about addiction treatment, recovery and mental health issues. Every article is expert-reviewed.