Vicodin is the brand name for hydrocodone and acetaminophen, an opioid and analgesic combination dug commonly used to manage pain. Doctors may also prescribe it as a cough suppressant. Although effective as prescribed, these small, disc-shaped pills can also be highly addictive. Because of the propensity for abuse and misuse, the DEA rescheduled Vicodin as a Schedule II controlled substance in 2014.
Vicodin and Addiction
Like many opioid pain relievers, Vicodin has a high risk of abuse even by users without any susceptibility to addiction. When used for chronic pain, a tolerance to the drug may develop, which can produce withdrawal effects if the dosage decreases. Withdrawal symptoms are unavoidable without tapering, typically under medical supervision.
There is a greater risk of developing an addiction to Vicodin if you have a family history of drug abuse or alcohol abuse. There is also a greater likelihood of misuse if you suffer from depression or other mental illness. Taking a higher dosage than your doctor recommends, with greater frequency, or in a way that your doctor did not suggest, are all signs of misuse.
Have questions about addiction?
Call us at 855-430-9426 to speak with a recovery specialist.
Risks of Taking Vicodin
Even as prescribed, taking Vicodin may cause unpleasant side effects. Dizziness, nausea, vomiting, constipation, dry mouth, and drowsiness are common. Users may also experience changes in mood, hallucinations, stomach pain, difficulty urinating, unusual tiredness, weight loss, or loss of appetite. The following severe side effects require immediate attention: slowed or shallow breathing, seizure, inability to get an erection, chest tightness, difficulty waking, or fainting. Hydrocodone, the opioid present in Vicodin, can cause life-threatening breathing problems in some users. Acetaminophen, the other active ingredient in Vicodin, has been cited in cases of acute liver failure with high doses. This is rare, but it can be fatal.
Preventing Vicodin Overdose
To prevent overdose, only take Vicodin as prescribed. Do not mix Vicodin with other drugs, including alcohol, and talk to your doctor before starting any other medications. If you have grown dependent on Vicodin or have started to misuse it, seek professional treatment to safely reduce your use. A medically assisted detox can help you manage withdrawal symptoms and avoid relapse, which may prove dangerous, especially if your body is no longer used to high doses.
Naloxone is a useful product to have on hand if you feel at risk of overdose or have a loved one struggling with opioid misuse. In the case of overdose, the administration of this drug can reverse the life-threatening effects of opioids and opiates; however, it is still important to call 911 because further treatment will be necessary.
Symptoms of an overdose include slow or shallow breathing, slowed heartbeat, cold or blue skin, loss of consciousness, uncontrollable sleepiness, either enlarged or constricted pupils, and seizures. An overdose can quickly become fatal.
---
Need to talk to someone about Vicodin addiction?
Call us at 855-430-9426 to speak with a recovery specialist.
---
Recognizing Vicodin Addiction
Common signs of pill addiction include frequent doctor visits, the presence of empty pill bottles with different names, frequently modified prescriptions, and visiting multiple doctors and pharmacies. Other signs of addiction struggle may include financial trouble or inability to hold a job. If your loved one is withdrawing from Vicodin, they may exhibit physical symptoms, such as the re-emergence of chronic pain, restlessness, extreme discomfort, trouble sleeping, negligible appetite, nausea, vomiting, diarrhea, and cold sweats.
As with other opiates, medical detoxification is essential. Slowly tapering an individual off the drug can ease withdrawal symptoms and help prevent overdose. People often overdose on opioids after a short break because their tolerance has lowered and their body cannot handle doses administered previously.
Vicodin Treatment
A medically assisted detox can help reduce the intense drug cravings that often occur when ceasing Vicodin use. After detox it is important to continue treatment with medical professionals through proper aftercare, a cornerstone of treatment at Sprout Health Group. After a personalized assessment to determine history of drug use, any co-occurring disorders or addictions, family support and other factors that may affect treatment, Sprout's experienced clinicians develop a treatment plan unique to the individual. Treatment for Vicodin addiction may include medically assisted detox, psychological therapy, family therapy and experiential therapy, followed by extensive aftercare in a sober living environment.
---
The first step toward recovery is simply seeking help. Call us today to speak with someone who can guide you toward the right treatment for you or your loved one.
Have questions about addiction?
Chat with one of our recovery specialists now.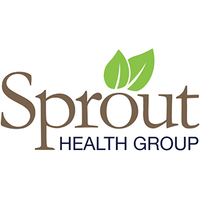 The Sprout Health Group editorial team is passionate about addiction treatment, recovery and mental health issues. Every article is expert-reviewed.