Sacramento, CA February 5, 2021 — As the COVID-19 pandemic heads into a second year, many Americans are feeling the mental health impact. Dr. Andrew Mendonsa, Vice President of Clinical and Government Regulations at our Cedar Point Recovery facility, shared his coping tips with TODAY.com, the online arm of The Today Show.
The economic pressures combined with family responsibilities and other obligations have intensified under the pandemic, Dr. Mendonsa told TODAY. He is now seeing these pressures start to look like PTSD.
"We're starting to see what we would typically see in people who were deployed in a war," Dr. Mendonsa explained in the article. "Some of the trauma of losing loved ones to COVID, losing jobs or friendships are all traumatic experiences."
The article then offers five techniques to make each day easier. These range from small steps, like getting exercise, to bigger steps, like seeing a therapist. 
Read all Dr. Mendonsa's insights in the article on TODAY.com: Americans are more stressed than ever. Here's how to cope a year into the pandemic.
Have questions about addiction?
Chat with one of our recovery specialists now.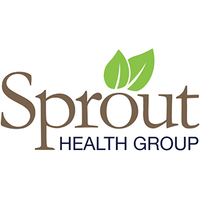 The Sprout Health Group editorial team is passionate about addiction treatment, recovery and mental health issues. Every article is expert-reviewed.