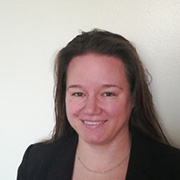 Reviewed By: Barbara Rexer, DSW, LCSW, LCADC, CCS, ICCS, DRCC
According to the U.S. Department of Veterans Affairs, over 200,000 U.S. service members return to civilian life each year. Many make an easy transition, but many others face anxiety, depression and post-traumatic stress disorder (PTSD). These mental health issues can often lead to a substance use disorder. This guide explores why veterans are vulnerable to substance abuse, and how friends and family can help. 
Have questions about PTSD?
Call us at 866-278-6311 to speak with a recovery specialist.
Veterans and PTSD: An Overview 
Although we have long known that combat exposure can trigger post-traumatic stress, recent statistics about veterans who have returned from Iraq and Afghanistan are startling:
1 in 5 of these veterans suffers from PTSD. Lacking treatment, the number may be as high as 1 in 3, according to a 2008 RAND study.

PTSD among active duty service personnel deployed to Iraq and Afghanistan account for 3,400 suicides. That's one suicide every 36 hours.

One-third of military spouses report depression, anxiety, and other mental health disorders
Thankfully, we now know much more about PTSD than we once did. Once vaguely described as shell-shock, the condition now has several clearly defined symptoms. The hallmarks include nightmares, anxiety, depression, flashbacks, and hypervigilance, but many people experience several other symptoms as well, including:  
Intrusive thoughts of the traumatic event

Avoiding activities and places that serve as a reminder of the trauma

Having difficulty sleeping or concentrating

Engaging in self-destructive behaviors

Isolating from friends and family
Without treatment, many veterans turn to substance abuse. In fact, more than 20 percent of veterans with PTSD also suffer from a substance use disorder (SUD).
Sadly, the worst outcome of PTSD and co-occurring substance abuse is suicide. The Department of Veterans' Affairs (often referred to simply as "the VA"), reported more than 6,000 veteran suicides every year from 2008 through 2016, the last year for which statistics are available. In 2016, the suicide rate was 1.5 times greater for veterans than for non-veterans, after adjusting for age and gender.
PTSD and Substance Abuse 
Tackling substance abuse in veterans with PTSD can help to lower rates of suicide and mental health disorders. According to the VA, 1 out of every 3 veterans seeking treatment for substance abuse also has PTSD.  In recent wars in Iraq and Afghanistan, about 1 in 10 returning veterans seen in VA clinics have a problem with alcohol or other drugs. Unfortunately, many veterans also struggle with addiction to prescription medications. Common painkillers and antidepressants, including opioids and benzodiazepines, can become addictive over time. 
Research shows that treating PTSD and substance use disorders at the same time leads to the best outcomes. For PTSD, trauma-focused psychotherapies are the usually most effective treatments. These therapies may include: 
Cognitive Behavioral Therapy (CBT)
This popular form of therapy helps patients recognize, and change, harmful ways of thinking. For PTSD, cognitive therapy often is used along with exposure therapy.
Exposure Therapy
This behavioral therapy helps patients safely face frightening situations and memories so they can learn to cope effectively. Exposure therapy can be particularly helpful for flashbacks and nightmares. One approach uses virtual reality programs that allow patients to re-enter the setting in which they experienced trauma.
Eye Movement Desensitization and Reprocessing (EMDR)
EMDR combines exposure therapy with a series of guided eye movements that help patients process traumatic memories and change how they react to them.
The most effective treatments for substance use disorder include relapse prevention strategies, counseling, and education. Sometimes medical therapies are necessary. Treatment for co-occurring PTSD and substance abuse will include a combination of strategies to address both disorders. 
The Added Risk for Women
As women become more prominent on the front lines, they have also become more vulnerable to PTSD. The VA estimates that 200,000 women currently serve in active duty. This number is expected to increase from 9% to 17% by 2043.  
In addition to front-line exposure, women also commonly face a second source of PTSD: military sexual trauma (MST). One in five women veterans have reported experiencing MST. This is defined as any sexual activity against one's will, including being pressured or into sexual activities or being unable to consent. Although male veterans also experience MST, women are disproportionately affected. 
As more women veterans leave the service having experienced PTSD and MST, substance abuse has also become more prevalent, reports the VA. 
---
Need someone to talk to about PTSD?
Call us at 866-278-6311 to speak with a recovery specialist.
---
Helping Veterans Heal
Despite the statistics, there is good news in all of this: today, veterans have more treatment options for PTSD, substance abuse, and other mental health issues than ever before. In addition to their own PTSD and SUD treatment programs, many VA clinics also refer veterans to civilian facilities for specialized care.  
For friends and family, helping a veteran heal from PTSD starts with simply showing empathy and compassion. Researching PTSD and its connection to addiction can help you better understand why substance abuse is common among veterans. If you recognize signs of substance abuse, you can help by encouraging your loved one to seek treatment. 
At Sprout, we offer comprehensive inpatient and outpatient treatment programs in a safe, supportive and nurturing environment. Our experienced staff is certified to treat co-occurring mental health disorders, allowing veterans to address underlying trauma and PTSD alongside substance abuse. Some of our facilities also offer support groups for First Responders. Beyond treatment, clients receive ongoing support through active alumni programs to help them build and maintain a healthy life in recovery. 
Have questions about addiction?
Chat with one of our recovery specialists now.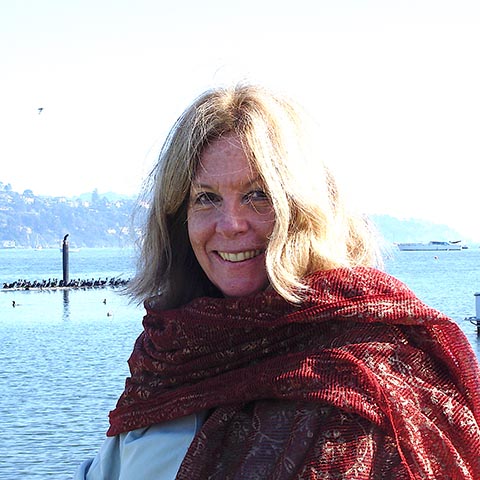 Susan Kime, MA, PCP, NCC, is a certified counselor who has worked directly in the fields of addiction recovery and mental health. A professional health & wellness writer, she has written for myriad publications about the intersection of mental health, wellness, and lifestyle.