Sprout Health Group Facility Endeavor House North Achieves Accreditation by The Joint Commission
---
Six months ago, Sprout Health Group acquired Endeavor House North, a Kearny-based drug treatment center that had served the New Jersey area for more than four decades. Building on the center's deep commitment to the community, we believed our team could further elevate the quality of care at Endeavor House through physical facility improvements, streamlined operations, and a modern approach to recovery, focusing on continuously updated, evidence-based treatment.  
Following significant investments made since acquiring Endeavor House in April, we are pleased to announce that the facility has achieved accreditation as a Behavioral Health Care Program by The Joint Commission, the nation's largest and oldest standards-setting and accrediting body in healthcare.  
An independent and non-profit organization, The Joint Commission accredits and certifies healthcare organizations in the United States based on stringent, objective standards for patient care, safety and value. Corporate members include the American Medical Association, the American College of Physicians, the American Hospital Association and others. 
Accreditation for centers like ours isn't mandatory but seeking — and achieving — it demonstrates our alignment with The Commission's mission and is a validation of the type of care we strive to deliver to all our clients. The improvements we've made at Endeavor House illustrate that commitment in action.
Soon after taking control of Endeavor House, we committed to $1.5 million in facility upgrades, instituted new operational processes, and introduced our unique approach to customized patient care. 
Have questions about addiction?
Call us at 866-278-6311 to speak with a recovery specialist.
Our detoxification and inpatient areas now mirror what's found in an acute care hospital setting. Future improvements include expanded treatment rooms, renovated client rooms and public areas, an upgraded kitchen, and renovated dining rooms. Our goal is to create a warm, comforting environment where our clients have the best chance to heal.
In addition to physical improvements, we have increased our medical and clinical disciplines, adding behavioral health technician staff. We have also added clinical staff, focusing on credentialed, licensed professionals with multiple years' experience in substance abuse disorder treatment. Moreover, we brought on licensed mental health clinicians to complement our programs that deliver evidence-based therapies to our patients.
We also hired Dr. Francis Rienzo, an industry veteran more than 20 years of specialized experience in addiction treatment, as the center's Medical Director. All our staff now undergo mandatory training programs, aligned with the highest industry standards to ensure the highest quality care.
---
Want to learn more about Endeavor House?
Call us at 866-278-6311 to speak with a recovery specialist.
---
Today, Endeavor House has a minimum of seven nurses on staff every day, available to intake new clients and ensure comfort throughout their stay. The Sprout medical team at Endeavor now has nurses on-site 24 hours per day, seven days a week, and our clients have access to advanced psychiatric and medical Nurse Practitioners daily.   
Endeavor House Executive Director Bethsaida Rivera, a leader at the center for more than a decade, has embraced many of the changes brought on by Sprout, particularly with regard to personalized care. 
"I've never seen the care here be more client-centered," she said. "No two patients are the same — even if they come in with the same addiction, Sprout's initial assessment leads to the development of treatment plans that focus on what each individual needs most."
We have invested in Endeavor House North because we believe high-quality addiction care for New Jersey residents requires an ongoing commitment to modern, evidence-based care and the resources to provide it.  This means state-of-the-art facilities, a fully staffed center, and a focus on personalized care. We're proud to carry on the positive legacy of Endeavor House North, while bringing our unique approach to deliver better outcomes for patients. 
Have questions about addiction?
Chat with one of our recovery specialists now.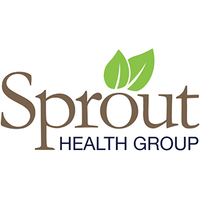 The Sprout Health Group editorial team is passionate about addiction treatment, recovery and mental health issues. Every article is expert-reviewed.