Finding a drug treatment center you trust is important. Here's why licensing matters.
---
Seeking professional treatment for addiction takes courage. Not only does the decision require a personal commitment to change, but it also takes trust in your drug treatment center to guide your recovery. When you invest in your recovery, both emotionally and financially, you want to know that the medical staff, counselors and clinicians who treat you have the experience to create an effective treatment plan, and the knowledge informed by up-to-date research to give you the best possible advice. 
Although it can be difficult to compare the quality of treatment centers, a number of third-party resources can help you make the best decision for you. Licensing and accreditation hold treatment centers to an objective standard, which lets clients and their families know these centers have met high standards for facility quality, safety, staff experience, services, client rights and many other areas.    
Below, we share more about why licensing matters and what to look for in a treatment center as you take your first step toward recovery. 
Have questions about addiction recovery?
Call us at 855-430-9426 to speak with a recovery specialist.
What Is Licensing?
Behavioral treatment center licensing is a process by which centers are assessed and approved by a trusted, third-party organization. For example, Sprout Health Group is licensed by the Department of Social Services, a government agency, and The Joint Commission, an industry-leading nonprofit organization, which is the gold seal of approval in delivering quality and safety to consumers or clients. 
To become licensed, a drug treatment center must demonstrate objective standards for quality of care through site visits, interviews and a review of facility operations, among other factors.  You can tell if a treatment center is accredited by looking for references to trusted agencies on their website. If you don't see accreditation, ask about these credentials before enrolling in treatment.  
Why Licensing Matters  
When you enter a treatment program for drug or alcohol addiction, you face enough stress between the physical discomfort of detox and the emotional stress of making dramatic changes to your lifestyle. Choosing a licensed treatment center allows you to focus on own self-care, rather than the quality of care you receive. 
Here are just a few of the areas that licensing addresses: 
Protection of all enthic groups, religions, genders, ages, races and sexual orientations, as well as clients with disabilities. 

A comprehensive intake process

For centers that offer detox, specific training for medically-assisted treatment  

Treatment planning for all clients 

Readiness for emergency situations 

Infection prevention and control 

A culture that promotes safety and quality

Facility quality 

Treatment outcomes 

The facility's record of care

Protection of each client's individual rights

Aftercare 
---
Have questions about choosing a drug treatment center?
Call us at 855-430-9426 to speak with a recovery specialist.
---
Beyond Licensing: Choosing a Drug Treatment Center
As you research drug and alcohol treatment centers, there are a number of factors to explore beyond licensing. In addition to asking for proof of up-to-date accreditation, it's also important to ask about experience, particularly among medical staff. At Sprout Health Group, our doctors are leaders in their fields with decades of experience. When you're starting treatment with detox, which may include medication, that experience matters.    
It's also important to seek out a drug treatment center that offers an individualized assessment and customized treatment. Only through customization can you ensure that your treatment addresses all your needs, including co-occurring disorders, dual addictions, your emotional readiness and support system. 
As you start your journey toward recovery, whether for yourself or a loved one, you'll be glad you have a trusted partner by your side who has committed to the high standards of licensing. 
To learn more about Sprout Health Group's own accreditation and what it means for you, call the number below. We are always happy to answer your questions about the recovery process and how we can help you rebuild your life.  
Have questions about addiction?
Chat with one of our recovery specialists now.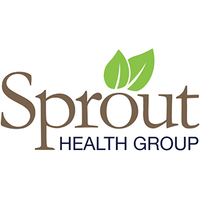 The Sprout Health Group editorial team is passionate about addiction treatment, recovery and mental health issues. Every article is expert-reviewed.