At a recent event hosted by Advanced Health & Education, a national drug addiction and co-occurring treatment center headquartered in New Jersey, more than 100 attendees sat down to a formal dinner. They mingled with executive staff, posed for photos, and caught up with old friends. 
If not for the palpable sense of community, an outsider might have mistaken the night for a fundraising event or corporate staff party. Addiction treatment centers aren't known for hosting catered dinners for their clients — but this is exactly what the night was all about. 
At Advanced Health, events like the annual alumni dinner, which drew more than 100 attendees last October, are an integral part of the group's mission to support clients through every phase of their recovery. Other events have included speaker jams, Super Bowl viewing parties, beach days, and even a staff-versus-alumni kickball game. 
"Every couple of months we try to do something for them," said Jamie O'Reilly, Director of Alumni Affairs and one of Advanced Health's first clients.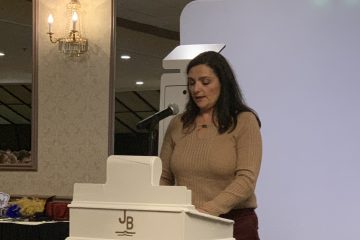 The sense of community extends to clients in treatment. At Thanksgiving, staff gather at the Advanced Health facility to support clients who aren't able to be with their families. Over the holidays, they help clients put together goodie bags for local homeless and women's shelters. 
"It meant a lot to our clients to do that," O'Reilly said. "They had such a feeling of giving back to the community in their own recovery. You don't get that at a lot of places." 
Although Advanced Health had much to celebrate in the past year — including new centers, expanded client services, and increased staff — the depth of the alumni community, now 3,000 clients strong, has been one of its biggest achievements. 
In an industry where detox centers can expect 40 to 60% of clients to relapse, a thriving alumni network is an anomaly. Even more rewarding is the number of clients who actively stay connected to the Advanced Health community.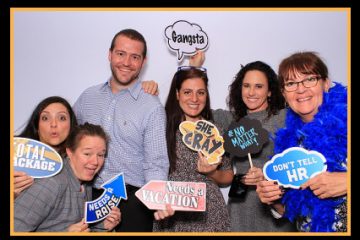 "Approximately 8 out of 10 clients call their former clinician or check in with Jamie to tell us how they're doing," says Rosa Curcia, Advanced Health's Clinical Director. She attributes this feeling of connectedness and the program's overall success to the collaborative nature of care at Advanced Health. 
Dr. Barbara Rexer, Advanced Health's Executive Director, agrees, "Working collaboratively with the clients, clinical team and administration is imperative to client success.  Engaging our clients and ensuring their treatment stay is a positive one is the underpinning of Advanced Health and Education. I've worked at places where my office is on a different floor," she said. "At Advanced, we're very much in the same facility where we can see and interact with clients."
An intimate knowledge of day-to-day operations has also allowed the Advanced Health team to identify and pursue other areas of growth that allow them to better serve clients. In the past year, Dr. Rexer earned her doctorate degree in Social Work. 
After the achievements of 2019, it might be difficult to imagine a similar pace of growth in the year ahead, but the Advanced Health team has no plans to slow down. 
"To me it's exciting to think that next year is going to be even better. I can't wait to see what next year brings," Curcia said.